Our Generous Benefits
Cascadia is a major nonprofit healthcare provider in Oregon and we offer generous benefits for our full time and part-time employees (20 hours + pro-rated) such as:
Generous paid time off package: Full-time employees receive six weeks of paid time off per year
Paid bereavement and jury duty leave
Two paid volunteer days per year
Medical and dental coverage
VSP vision discount plan
403(b) retirement savings plan (pre- and post-tax plans with 4% matching contribution after one year of employment)
Flexible spending account (pre-tax medical, dependent care, and transportation options)
Short-term disability and long-term disability insurance
Length of service award
Voluntary life insurance
AFLAC supplemental insurance
Pet insurance
Access to Employee Assistance Program
Bicycle reimbursement program
Discounted 24 Hour Fitness membership
Access to Cascadia's Trauma Support Team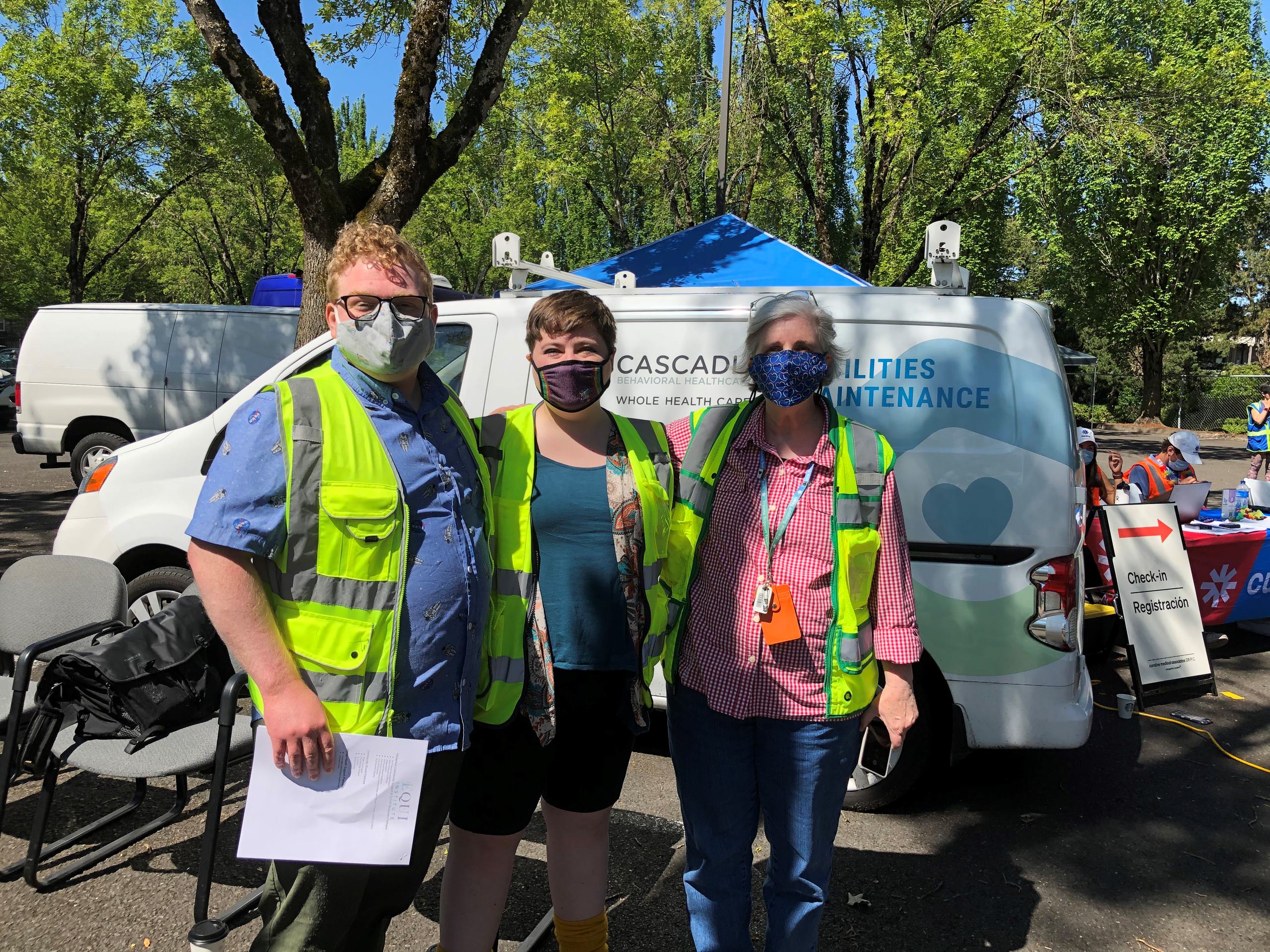 Cascadia employees get two paid volunteer days per year.
Student Loan Repayment
Most Cascadia employees can qualify for a government-sponsored education loan repayment programs. The options for Cascadia employees are listed below.
Public Service Loan Forgiveness Program
If you work full-time in a public service job, you may qualify for the PSLF program. Cascadia is considered an eligible public service employer for the PSLF program.  Borrowers who qualify may be eligible for loan forgiveness of the remaining balance of their Direct Loans after making a certain amount of qualifying payments while employed by the public service employer.
Oregon Behavioral Health Loan Repayment Program (OBHLRP)
OBHLRP underserved communities in the recruitment and retention of high-quality mental and behavioral health providers. These providers work in inpatient (including residential), outpatient, and community care settings.
This is for licensed behavioral health providers (and providers on track for licensure), certified behavioral health providers, and registered traditional health workers (including Peer Support Specialists and Peer Wellness Specialists). In exchange for two years of service, program participants will receive a tax-free award of funds to repay qualifying undergraduate and post-graduate loan debt.
All Cascadia sites are eligible. For more information and to apply, please visit the Oregon Health Authority website.
National Health Service Corps (NHSC)
Licensed mental and behavioral health providers may be eligible to have their student loans repaid while serving in communities with limited access to care. The following Cascadia Health Centers are NHSC approved locations: Garlington, Plaza, Woodland Park.
Oregon Health Care Provider Incentive
Licensed healthcare providers and QMHPs working toward licensure may be eligible for loan repayment through the Oregon Health Loan Repayment Program. The following Cascadia health centers are approved locations for this loan repayment program: Clackamas, Garlington, Plaza, Woodland Park. To learn more about the Oregon Health Care Provider Loan Repayment program, please visit this link: this webpage.
Nurse Corps
Licensed health care providers working in one of the following nursing disciplines could be eligible:
Registered Nurse
Nurse Practitioner
Certified Nurse-Midwife
Clinical Nurse Specialist
Nurse Anesthetist
Nurse Faculty
Providers must work full-time at a public or private nonprofit Critical Shortage Facility to be