March 7, 2019
Cascadia's Problem Gambling Prevention Specialist Builds Awareness and Shifts Perspectives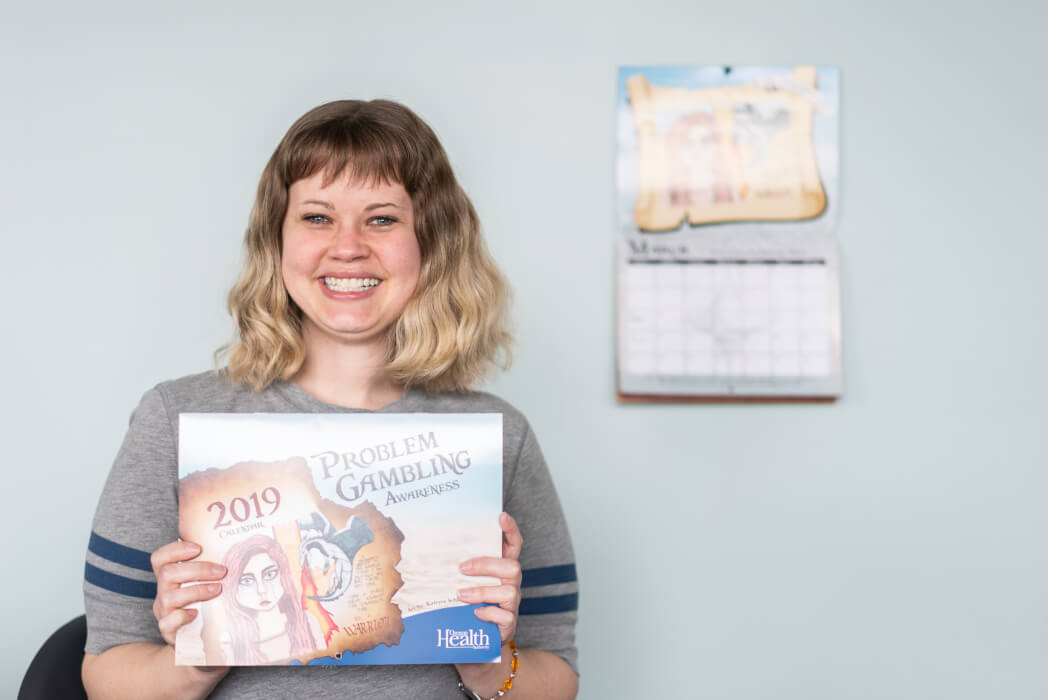 Kim Haak spends half of her time as a Problem Gambling Counselor at Cascadia and half her time as a Problem Gambling Prevention Specialist. Kim joined Cascadia's Problem Gambling program five years ago and brings a unique perspective to the prevention space. She finds passion in helping change perceptions of gambling and building general public awareness.
Kim is also chair of the Clackamas County Prevention Coalition (CCPC), which promotes healthy, safe communities and positive youth development. Bringing problem gambling prevention into the space has diversified their efforts.
Kim works with Estacada Middle School teaching part of the "Stacked Deck" curriculum, which helps students make informed decisions about gambling in the future to reduce instances of problem gambling. She is also helping them submit artwork for Oregon's 2020 Problem Gambling Awareness Calendar which is produced each year and features twelve pieces of artwork from students across Oregon. Each county can submit up to five students' art. She plans to continue expanding her partnership with schools and hopes to someday see the impacts her prevention work has had on the lives of the students. (https://www.oregonpgs.org/art-search/)
In addition to youth outreach, as a Problem Gambling Prevention Specialist, Kim attends Cascadia's discovery groups and continues to research how to best reduce problem gambling. About a year ago she helped with the tobacco and alcohol retail assessment in Clackamas County. The assessment included a couple problem gambling questions, for example, seeing if information about problem gambling help was available and if gambling opportunities were located close to produces marketed to children.
Kim would like every Oregonian impacted by problem gambling to know:
Seek services through Cascadia by calling (503) 674-7777
Cascadia's problem gambling treatment services are free
Even people impacted by problem gambling of a significant other can access services
You can find out more at bit.ly/CBHProblemGambling.
— written by Emma Hodges, Cascadia Behavioral Healthcare, Internal Communications