November 1, 2019
Celebrate the Power of Healing Through Art at "Bob, Reinvented"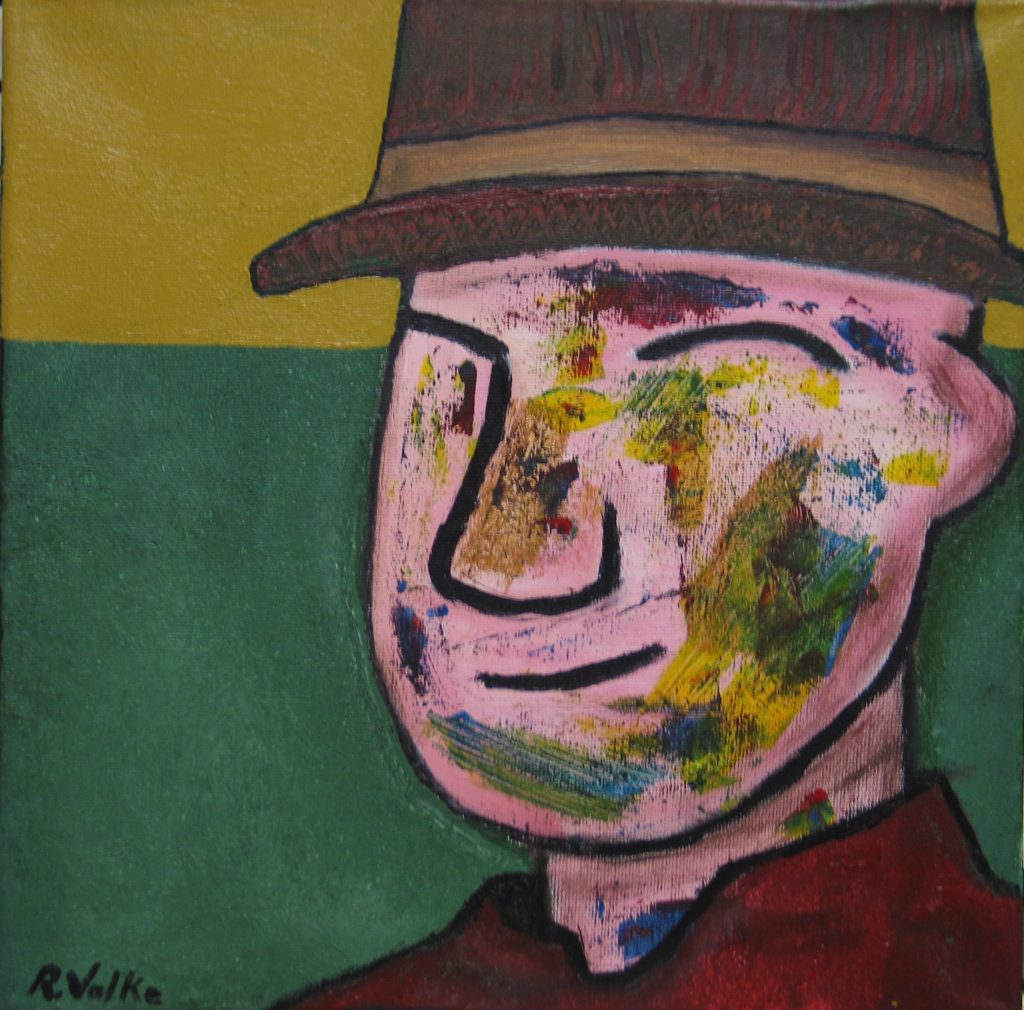 Give!Guide 2019 is in full swing, and we're excited to be hosting and participating in several events throughout the giving season. On Saturday, November 9th, please join us for Bob, Reinvented: celebrating the art and life of Bob Volke.
This event provides attendees the opportunity to learn about Bob's challenge with mental illness and how he reinvented himself as an artist. Volke's journey from truck driver to artist began in 2003 when he was diagnosed with schizophrenia. He started the art therapy program at Cascadia Behavioral Healthcare as a way to manage his illness. Under the mentorship of Barbara Penn, Bob's artistic proficiency quickly grew and he developed his own unique style. His paintings were occasionally whimsical, often haunting, always insightful.
A chance encounter with local art gallery owner Gary Lawrence soon had Bob's newfound career as an artist taking flight. Bob was a featured artist at several downtown galleries, including the Steel Door Gallery and Gallery 903, and his story about living with mental illness through art was featured in the Oregonian. The courage that Bob displayed in battling his illness while becoming a successful artist encouraged and influenced several local artists to share their work with the world.
Volke's love of acrylics shows in both his unorthodox subject matter and techniques – using brushes and a fork to apply sharp dense shades of color onto canvas. The attraction of Volke's paintings ranges from the simplicity in his use of color to the complex subject matter drawn from his struggles with schizophrenia. Volke's work is a great addition to your fine art home decor. With Volke's paintings in private and corporate collections around the world, this is the first opportunity to see and purchase Volke's work since his untimely passing in April of 2016.
Through attendance of this event, you can give back to Cascadia Behavioral Healthcare — and support a whole community — with your purchase of Bob's art for your own collection. All proceeds will go to support mental health and behavioral healthcare services.
Event Details:
Saturday, November 9, 2019
6:00 p.m. – 9:00 p.m.
515 NW 13th Ave Portland, OR 97209
We hope to see you there! Save the date by visiting: http://bit.ly/2PqDVMo