March 31, 2022
Piano Donation Offers Creative Outlet for Prescott Terrace Residents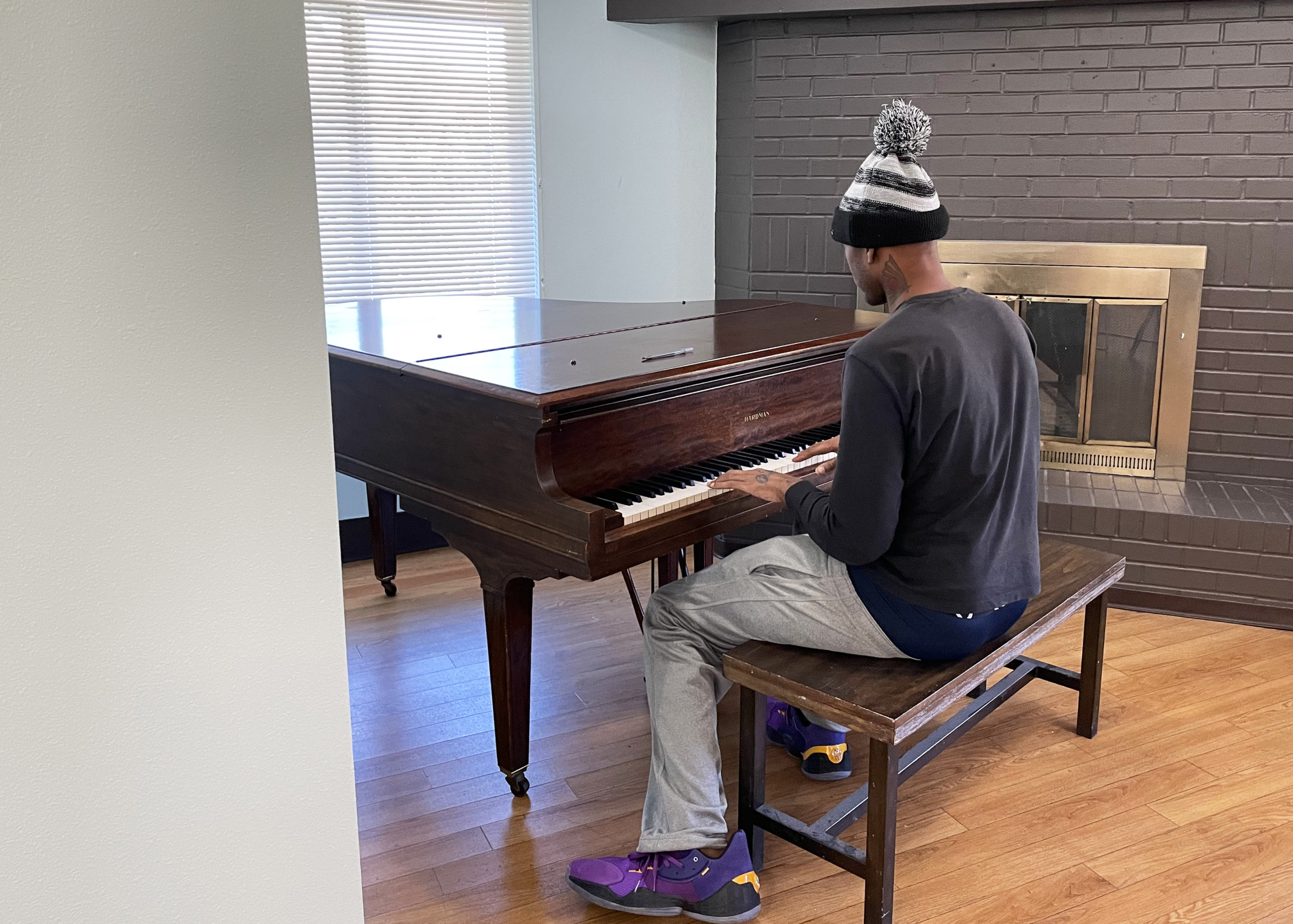 Thanks to a generous community donation, our Prescott Terrace residential site now has a baby grand piano in its community space that's open to residents.
"Staff love to hear the residents play music," said Rena Spiropoulou, program supervisor for Prescott Terrace. "It's calming and changes the atmosphere in the building."
Prescott staff have said the piano brings new opportunities for creativity and healing.
"Some residents have mentioned that music is an outlet that can change their mood, enhances the senses. It brings out creativity," Rena said. "Others have mentioned that music is a coping skill."
The piano was donated by community member Bridget Henson. "I believe music has the power to heal our souls and lift our hearts," Bridget said. "My hope is that this gift of a piano to your wonderful organization will bring joy and inspiration to all."
Thank you, Bridget, for this generous donation!
Are you interested in making an in-kind donation like this one? Contact give@cascadiabhc.org for more information.