February 19, 2021
Tune in to Cascadia's new podcast, Mind & Matter!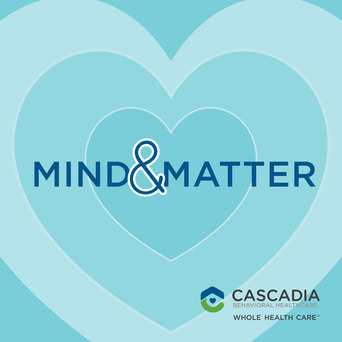 Mind & Matter is a mindfulness podcast presented by Cascadia Behavioral Healthcare! This podcast is a space to connect our whole community with mindfulness practices and explore how people use different tools, methods, and activities to center themselves and become more present. The conversations will range from deep, to fun, to clinical, to imaginative – we hope you'll join us on this journey.
You can listen to the first two episodes on our website as well as Apple Podcasts, Spotify, and Google Podcasts. Stay tuned for new episodes every month!