April 22, 2020
Taking Care of Your Mental Health during a Crisis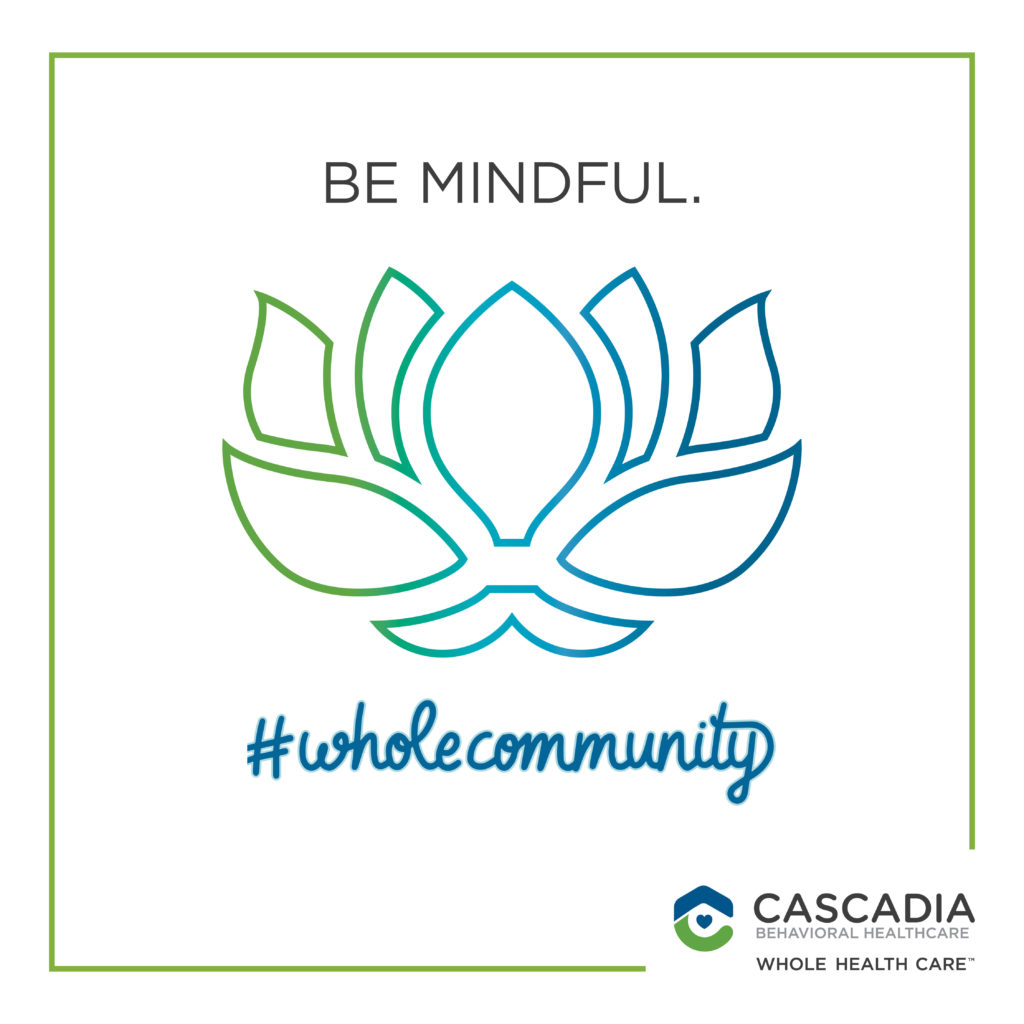 It's normal to feel sad, stressed, confused, scared, or angry during a crisis – so many of us are facing these feelings as we navigate the outbreak of COVID-19. According to a new survey by the Kaiser Family Foundation, 45% of Americans felt that the coronavirus crisis is harming their mental health. Additionally, for many, this crisis may have worsened or resurfaced existing mental health conditions.
During these challenging and uncertain times, it's important to remember we have tools and resources that can help. Even when options are more limited than usual, there are strategies that can improve your mental health while we practice physical distancing.
Control your news consumption and social media use.
It's crucial that we stay informed about the current outbreak of COVID-19, but overconsumption of news and information can lead to feelings of anxiety, dread, and panic. To help control your intake of potentially stressful information, pick a time of day to check the news and set a time limit, like 15-20 minutes, where you can read up on the current situation. Additionally, pick a trustworthy source like the Centers for Disease Control (CDC) or your local county's health department. Conversely, dedicate the same amount of time a day consuming 'feel good' content or positive stories that will put you at ease.
Make time for activities that put you at ease.
Especially as we isolate in our homes and face new routines and norms of daily life, it's so important to make time for things that make you feel calm. Use this time as an opportunity to prioritize self-care, whether that's through physical activities, spiritual practices, hobbies, or time with loved ones. Some ideas to work into your daily life could include: taking a walk, practicing yoga or meditation, connecting with your faith, listening to your favorite music, immersing yourself in a new show, picking up a hobby, or connecting with friends, family, and neighbors.
Stay connected.
Staying connected is so important for mental health, especially in a time where we're facing extreme isolation. Even if you're feeling overwhelmed, sad, or distressed, check in with your loved ones often – even virtual communication can help you and your loved ones feel less lonely and isolated. Consider connecting with loved ones by phone, email, snail mail, text, video chat or social media. Finding creative ways to connect, such as a virtual game night or dinner party, is also a great way to lift your spirits.
Take care of your body.
A healthy body will contribute to a healthy mind. Make healthy habits a priority during this time: take deep breaths, stretch, meditate, eat well balanced meals, move your body regularly, get plenty of sleep, and limit use of alcohol and drugs. This will help boost your immunity and your resilience.
Remember, we're all in this together.
Especially during this difficult and uncertain times, individuals should feel comfortable and empowered to share their mental health concerns. Although we're physically apart, there are still resources available to help those who are struggling. Cascadia's Urgent Walk-In Clinic remains open from 9 AM – 9 PM daily, and individuals can call the mental health crisis line (503- 988-4888) 24 hours a day, 7 days a week, as well as receive many services virtually.
For more information and resources on COVID-19, visit: https://cascadiahealth.org/coronavirus-main/.