May 15, 2019
Corbett Monica Portrait Dedication at Garlington Health Center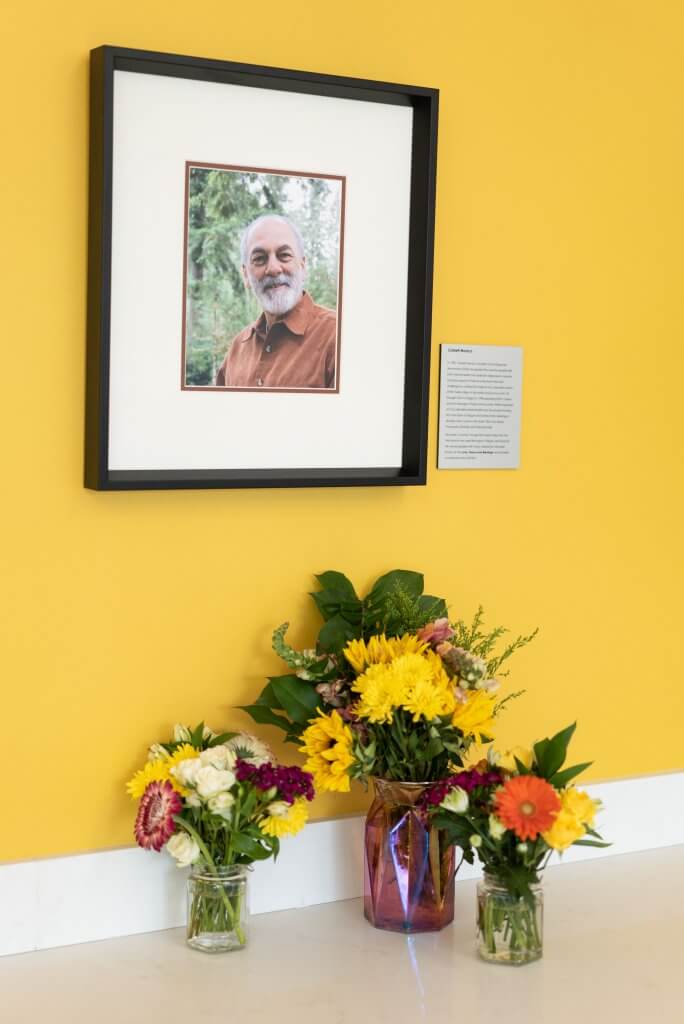 On Tuesday, May 14, Cascadia honored a longtime friend, colleague, and mentor Corbett Monica with a special portrait installation and recognition event at the new Garlington Health Center's Education room. Corbett passed away in 2015. Alongside the portrait is a plaque honoring the legacy Corbett left and lives on. The plaque reads:
In 1996, Corbett Monica, founder of Dual Diagnosis Anonymous (DDA) recognized the need for people with both mental health and addiction diagnoses to receive and give support in their recovery from their dual challenges by adding Five Steps to his customized version of the Twelve Steps of Alcoholics Anonymous (AA). He brought DDA to Oregon in 1998 spreading DDA's mission and the message of hope and recovery. While employed at Cascadia Behavioral Healthcare, he secured funding from the State of Oregon and started DDA meetings in virtually every county in the state. DDA now serves thousands nationally and internationally.
Corbett wrote A Journey Through the Twelve Steps Plus Five, the manual now used throughout Oregon and beyond. He was recognized with many awards but was best known for the Love, Peace and Blessings he showered on everyone who met him.
Find out more about DDA at www.ddaoforegon.com