September 13, 2019
Voices in Recovery, September is National Recovery Month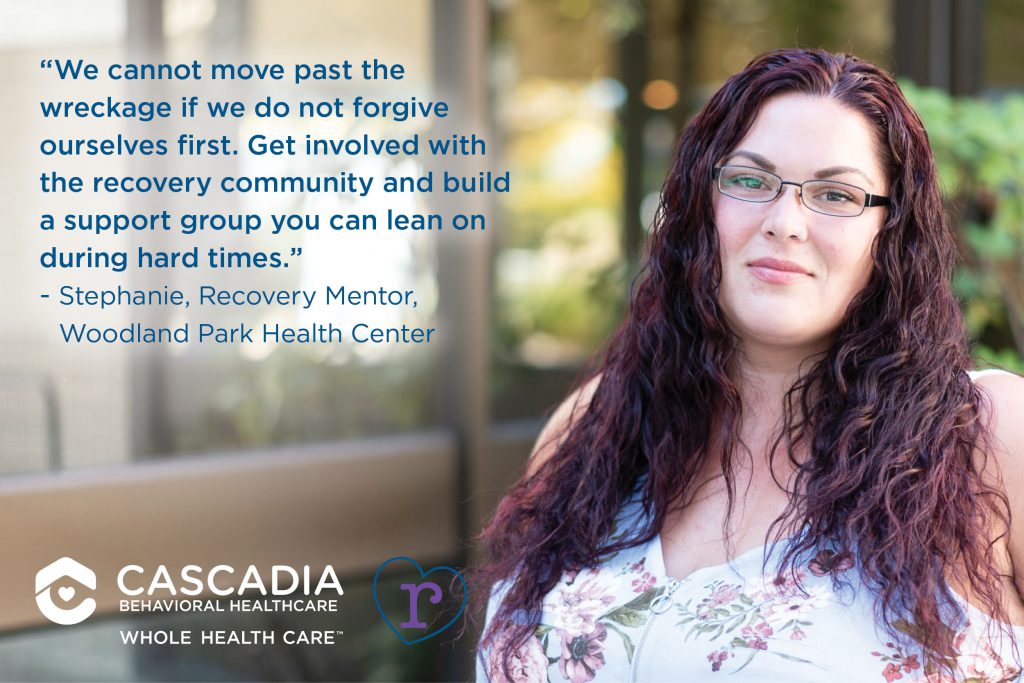 September is National Recovery Month. Across the country, people in recovery are celebrating their successes and sharing them with others in an effort to educate the public about treatment, how it works, for whom, and why. Cascadians are sharing their personal stories of recovery in hope that it will inspire and encourage others. Together we are stronger, and can create a #wholecommunity.
Stephanie
I am a Certified Recovery Mentor with the SUD team at the Woodland Park Health Center. This is my story:
My addiction started at a very young age, about the age of 10. I was using THC and then drinking and running the streets at the age of 12. My parents were heavy users of crank and methamphetamines my whole childhood. By the age of 16, I too was using meth and got hooked instantly. My addiction went up and down, and I tried to do something different with my life. So, I went to Job Corps at age 18. As soon as I graduated my addiction went full-blown. I experienced lots of homelessness and abusive relationships — one that I almost lost my life to. During this time I had two beautiful children, and it was the strength of them that got me out alive. I knew that if I didn't get my life together I may never see them again.
My probation officer was a huge piece of my recovery and getting clean; if it wasn't for her I would have never gone to treatment. A residential counselor at the Volunteers of America Woman's Residential Center was also a huge part of me getting and staying clean. She didn't accept my BS or my excuses to only do the bare minimum. She pushed me to be the best me and here, five years later , we work side-by-side for this amazing program at Cascadia. There were a lot of people in my support group who gave me inspiration as well.
The work I do connects to my lived experiences in many ways. Being an addict myself, I know firsthand the dangers of the lifestyle, pain, and risks we take while using. And not  to mention the pain it causes everyone around us. The work I do is vital to our participant's recovery, and it gives them the tools they need to rebuild their own lives in recovery with forgiveness and the strength to keep going. I also love the wrap-around services that Cascadia offers to our community. Giving them everything they need in one place makes life so much less stressful.
My best advice is to forgive yourself for the pain you have caused yourself as well as the people in the crossfire. We cannot move past the wreckage if we do not forgive ourselves first. I would also highly suggest getting involved with the recovery community and building a support group you can lean on during hard times. Finding a sponsor and working the steps is also very important.
Recovery is worth every obstacle you must overcome to achieve your goals. It's not always going to be easy, but the end result is nothing short of amazing.