February 3, 2022
Black History Month 2022: Resources and Events
February is Black History Month! At Cascadia, we're inviting community members to use this month as an opportunity to learn, reflect, and grow. To that aim, we're sharing resources curated by our Equity, Diversity & Inclusion Department, as well as events focused on Black History Month and anti-racism.
Attend
Recurring:
'In My Shoes' – Walking Tours with Word is Bond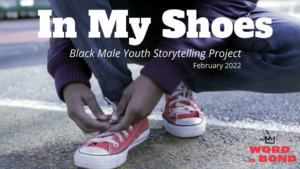 Word is Bond presents "In My Shoes," a storytelling campaign in celebration of Black History Month that features nine walking tours in neighborhoods across Portland led by community ambassadors of the Portland nonprofit Word is Bond. The tours are designed to highlight the voices, dreams, and experiences of rising Black men as well as the neighborhoods in which they live. Tours take place every Saturday this month.
Friday, February 4:
A Place Called Home: From Vanport to Albina
A virtual screening of a collection of short films and audio narratives that traces the story of Portland's African American community from the 1940s to 1970s. It is a story of struggle, perseverance, and resilience that continues today. The screening will be followed by a dialogue facilitated by Bruce Poinsette, Co-Chair for Respond to Racism LO, a grassroots anti-racism organization in his hometown of Lake Oswego. February 4, 12-1:15 p.m.
Saturday, February 5:
National Museum of African American History & Culture – Livestream Tour
Join The National Museum of African American History and Culture for a free virtual tour of the Washington, D.C., museum. February 5, 1-2:30 p.m. PST.
Tuesday, February 8:
'How Do You Reconcile a Lynching?'
Taylor Stewart, founder and Executive Director of the Oregon Remembrance Project, will talk about Alonzo Tucker, the Black boxer and gym owner who was lynched in Coos Bay, Oregon, in 1902, and discuss the work the Remembrance Project has done to raise awareness about this horrific chapter in Oregon's history. February 8, 6:30 p.m.
Hosted by the Oregon City Public Library, this is a presentation by the Black Oregon Pioneers about Black History in Oregon. Oregon Black Pioneers is Oregon's only historical society dedicated to preserving and presenting the experiences of African Americans statewide. February 8, 6-7 p.m.
Tuesday, February 11:
Music & Panel Discussion: Black Wellness Today
The music- and art-filled program will educate, uplift, inspire, and affirm. Put on by the Oregon Alliance, Black Wellness Today will offer a holistic look at what wellness should look like in order to represent its full scope of physical, spiritual, and mental health.
Pari Mazhar, Senior Director of Equity, Diversity and Inclusion at Cascadia, will be facilitating the panel discussion. February 11, 9-10:30 a.m.
Wednesday, February 16:
Community: Critical Race Theory
Have you heard of Critical Race Theory (CRT) in the media lately? Come learn about CRT, what it is, and what it is not. This training will help participants understand the theory, its tenets, and its implications. Other concepts will be explored in relation to CRT such as privilege, social location, and anti-racism. Hosted by the Clark College Office of Diversity, Equity and Inclusion. February 16, 11 a.m. to 1 p.m. Tickets are $50.
Thursday, February 17:
Interrupting Everyday Racism: Family & Workplace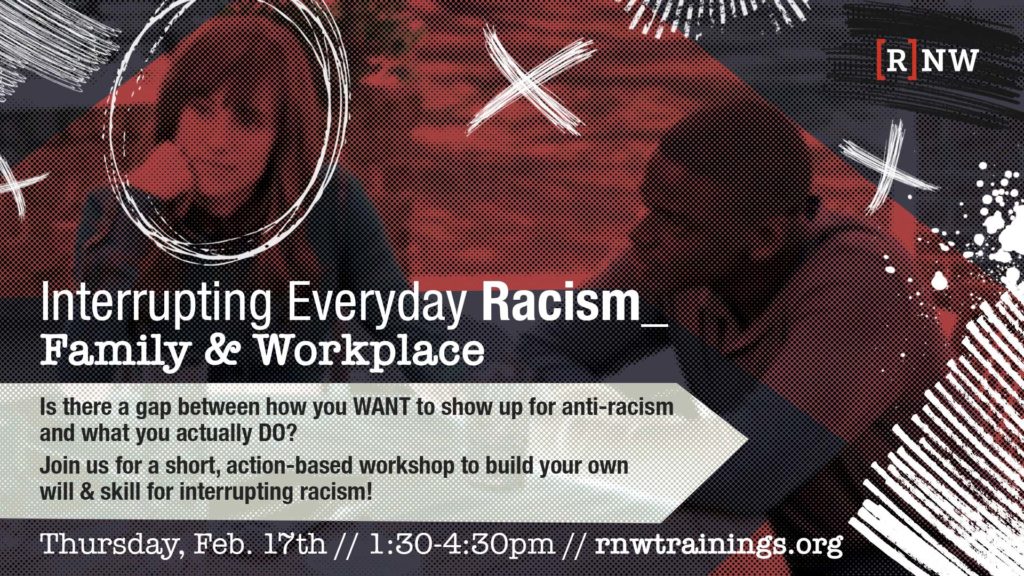 Hosted by Resolutions Northwest. Join this short, action-based workshop to build your own will and skill for interrupting racism! The fee for this workshop is $145, but each person is asked to pay only what they're able. February 17, 1:30 to 4:30 p.m.
Friday, February 18
'I Am Not Your Negro' – James Baldwin – Film History Livestream
A free screening of I Am Not Your Negro (2016), a documentary film and social critique based on James Baldwin's unfinished manuscript Remember This House. February 18, 5-7 p.m. PST.
Wednesday, February 23:
From Slavery to Freedom Film Series: 'Blood Brothers: Malcolm X and Muhammad Ali'
Attend this free online screening of Blood Brothers: Malcolm X and Muhammad Ali on February 23, as part of the 2022 From Slavery to Freedom Film Series presented by the African American Program of the Heinz History Center in partnership with the Frick Environmental Center of the Pittsburgh Parks Conservancy. February 23, 2:30 to 5:30 p.m. PST.