March 5, 2021
Cascadia Courage and Compassion Awards: Mick N., Director of Primary Care
In celebration of Women's History Month and International Women's Day (March 8, 2021), we're recognizing the women of Cascadia. Throughout the month, we'll share the stories of four incredible women who have gone above and beyond the call of duty for our clients, staff, and community this year.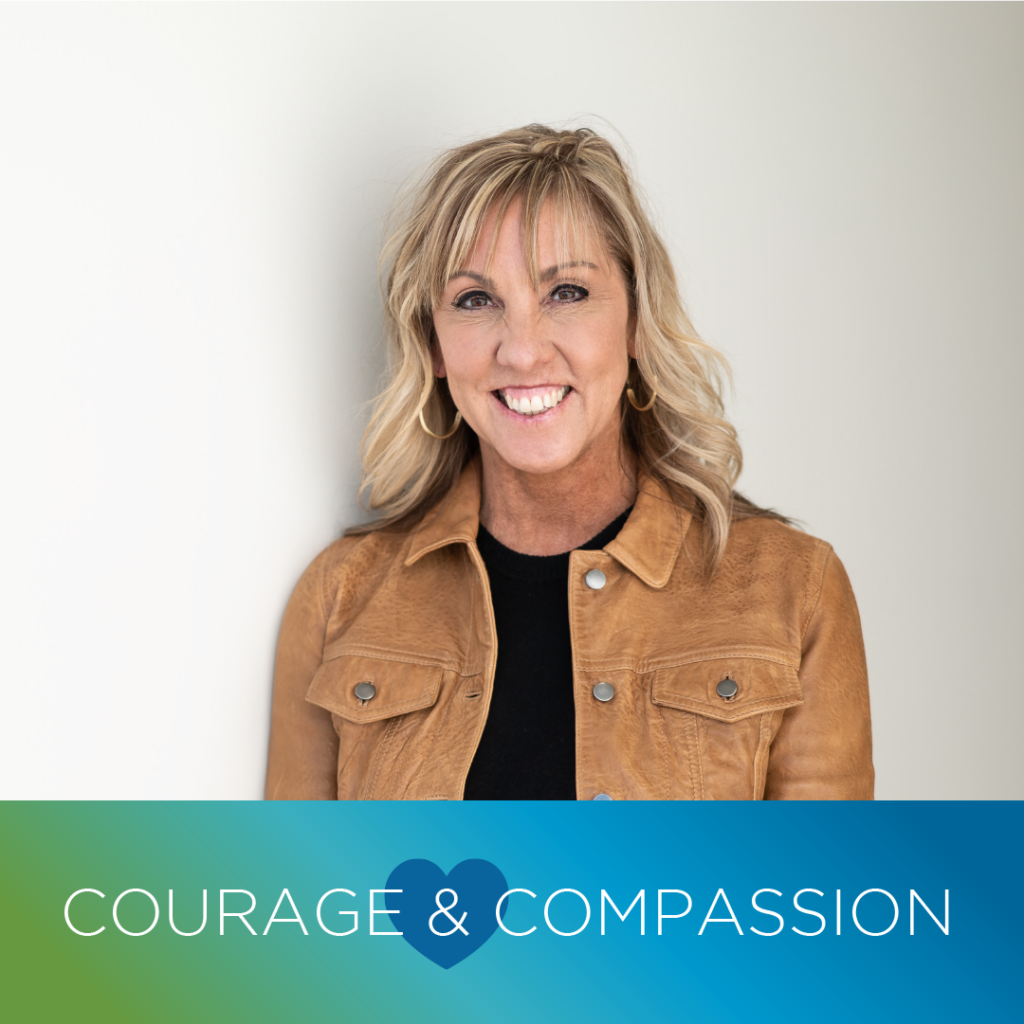 With over 20 years' experience, Cascadia's Director of Primary Care, Mick N., has had to overcome her fair share of challenges as a woman in the medical field. But Mick made a commitment early on to work hard, stay humble about what she doesn't know, and always be eager to learn – principles that have led her to great success.
"Being a woman in the medical world certainly has had its challenges," said Mick. "Realizing there was one woman to every 20 or so men in the field, I intentionally made a choice to not let that affect my mindset. What I could do is work hard, listen intentionally, and ask questions. My ability and my worth was not in my gender, but in the work I do."
Mick joined Cascadia 14 months ago, just two months before the COVID-19 pandemic hit. In that time, she's played a crucial role to our staff, clients, and greater community amid the biggest public health crisis of our lifetime. "I was asked to join the COVID-19 Incident Command Team," said Mick. "We brainstormed, collaborated, supported, and planned together every day in an effort to do the best we could for our teams and clients. My work changed, multiplied, and expanded over the year."
As the pandemic continued, Mick advocated for a partnership with the Oregon Health Authority (OHA). This partnership provided Cascadia the means to obtain much-needed supplies and services, as well as the ability to internally manage and provide COVID-19 testing and reporting.
As cases continued to rise in the late summer and early fall of 2020, the need for planning, monitoring, and wrap-around support to Cascadia's staff and clients was escalating – Mick was up for the challenge. "You could often find her spending her nights and weekends at our residential programs with the medical teams testing our staff and clients to make it as convenient as possible for them," said Kate McIntyre, Senior Director of Integrated Health Centers. "She helped make it as easy as possible so that we could ensure that outbreaks in our residential programs were minimal and that there was a go to team to help respond and mitigate the risk."
Additionally, Mick worked tirelessly to ensure that Cascadia was able to become a COVID-19 vaccine distributer. Because of her dedication, Cascadia was able to set up clinics and mobile teams to deliver 1,000 doses to Cascadia staff, clients, and community partners. This work was crucial to mitigating the impact COVID-19 has had on our community.
Through all the uncertainty and challenges this year has brought, Mick has remained hopeful and optimistic. "I have held on to hope knowing that this is not forever. It is a crisis and challenge, but those are not new to us," said Mick. "I had confidence in what I could provide to the team, and even more, what the team could handle."
Mick said she found a silver lining in every day, and has kept a list of her silver linings throughout the past year. Most notable was her ability to understand, interact with, and serve our staff, clients, and community. "I found a deep devotion to parts of Cascadia I may have never known or understood without the pandemic," said Nesmith. "I've left sites with tears and determination, wanting to give anything to help and support the incredible clients and staff. The pandemic has been at times draining, often exhausting, and somedays insurmountable – but my love of what I can do makes me remember my core belief: 'we are put where we are needed and where we need to be'."
We look forward to seeing the impact Mick will continue to have on our staff and clients in the future. "We are so incredibly grateful to have her leadership here at Cascadia," said McIntryre. "Mick's dedication to her work is evident in her 'never say no' attitude. She is the essence of Courage and Compassion."