June 26, 2019
Facilities Maintenance Team Provides Another Level of Safety and Stability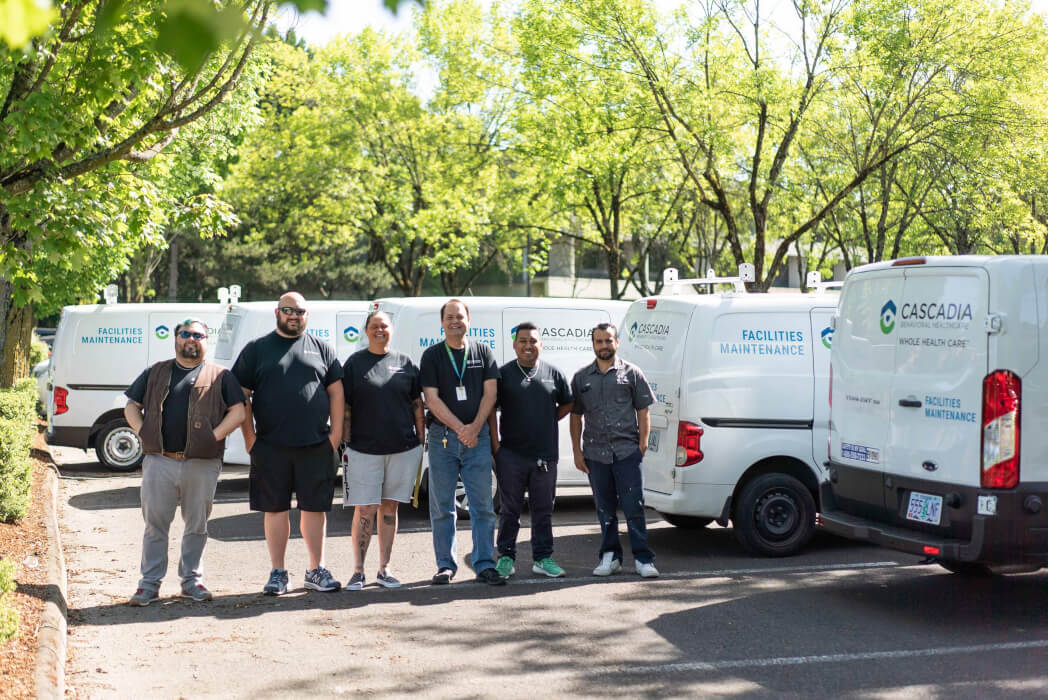 Cascadia's Facilities Maintenance team is made up of six technicians, Melissa, Chris, Jesus, Joe, Steve, and Sam, who continually collaborate to further Cascadia's mission, investing time and energy into our buildings, as well as with the residents who call the buildings home.
Technicians provide direct services to the residents by responding to maintenance requests that come in daily, keeping the properties safe and clean. This also gives them the opportunity behind-the-scenes to interact with residents at the property, providing a level of consistency, patience, understanding, and kindness that adds another level of safety and stability for the residents.
The team was recently restructured, splitting their service areas into four districts. This has allowed each technician to oversee up to sixteen properties on a consistent basis. There are also roving techs that go between the four service districts and assist each other when workloads are heavy, or an emergency occurs. Roving techs are skilled in all maintenance tasks to be able to support any need that arises.
"The idea behind this [restructuring] is to create better connection, consistency, and collaboration with the techs for each site. In addition, there is less travel time for each teach which increases the time on the properties", said Roanna La Greide, Cascadia's Director of Housing Compliance.
In addition to the restructuring, the team got new work shirts and the organization's vans were recently rebranded with Cascadia's new logo. By updating the branding, the team is easily identifiable to residents and the public.
"This model enhances our trauma-informed approach to what we do. Familiarity and consistency with our residents gives a level of ease and assurance that provides a more safe and trusting environment for our communities we serve", said La Greide.