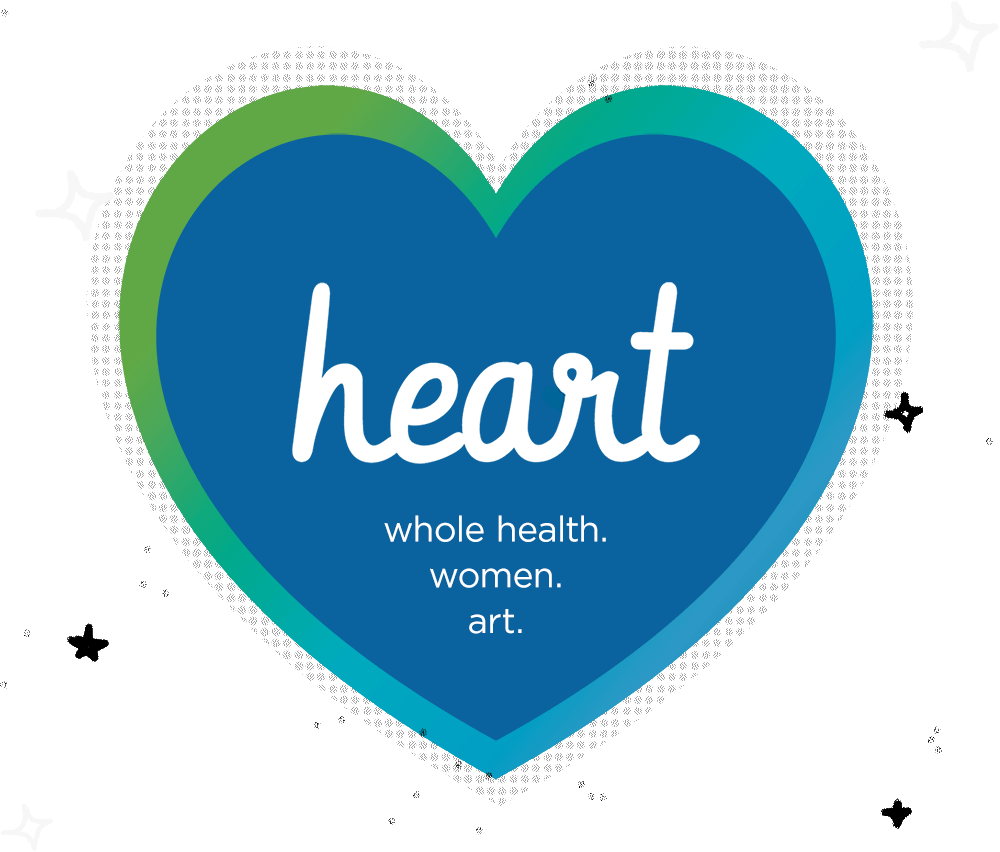 Friends of Cascadia Gallery
Check out the amazing artists and their work, celebrating the connection between whole health, women, and art.
I'm a Portland-based feminist artist. I am fascinated by the tango of feminine and masculine energies, and how it impacts the modern realms of love and abuse; within relationships with others and ourselves. Through art, I explore my personal experiences within these realms by showcasing the balance of the dark and the light.
The painting titled, "Mom", a mixed-media painting showcases the inner struggle of a woman's identity and how she is bound to society's preconceived notions of womanhood and demands of life while submitting to impermanence. (Large canvas, 30×40)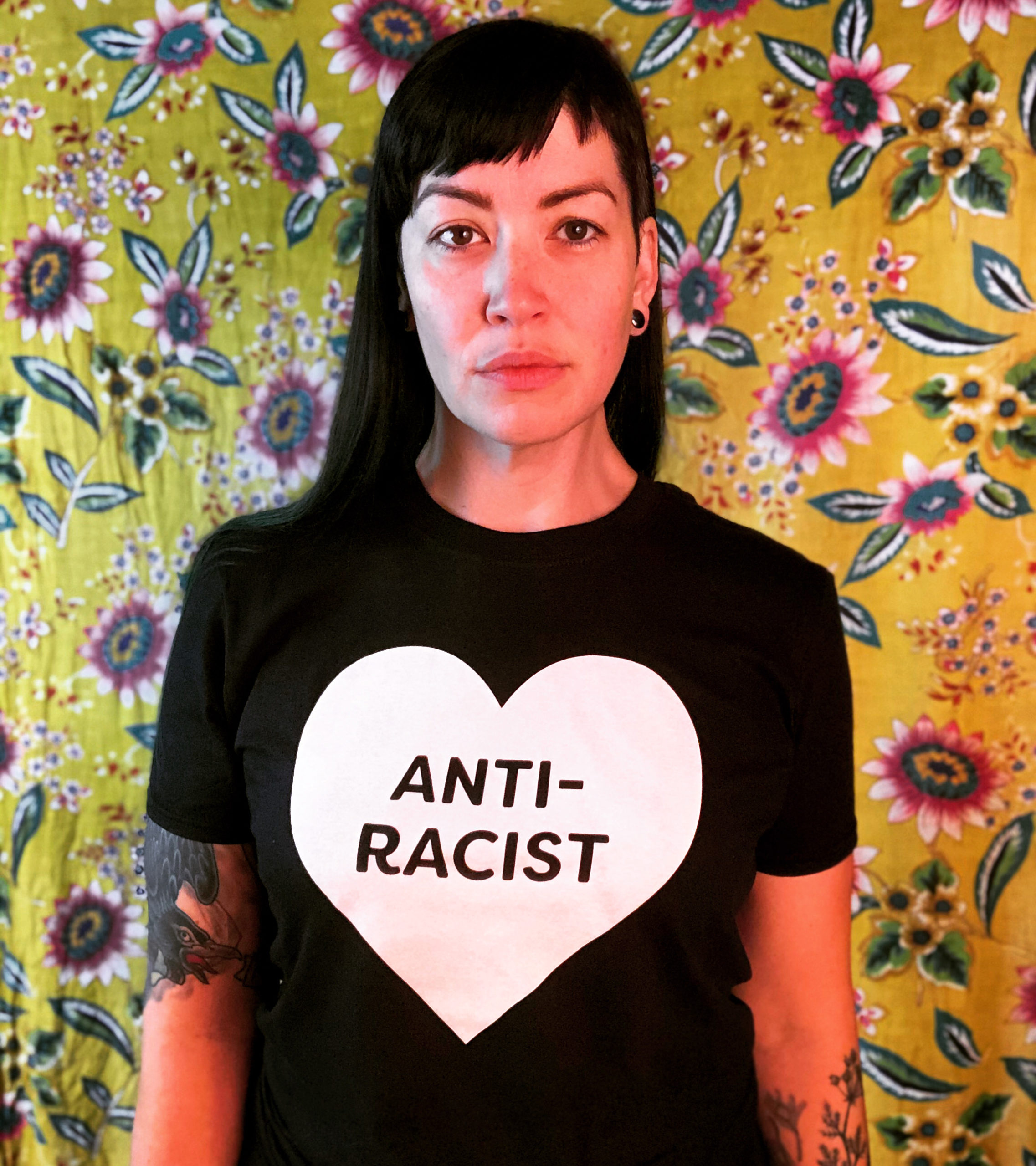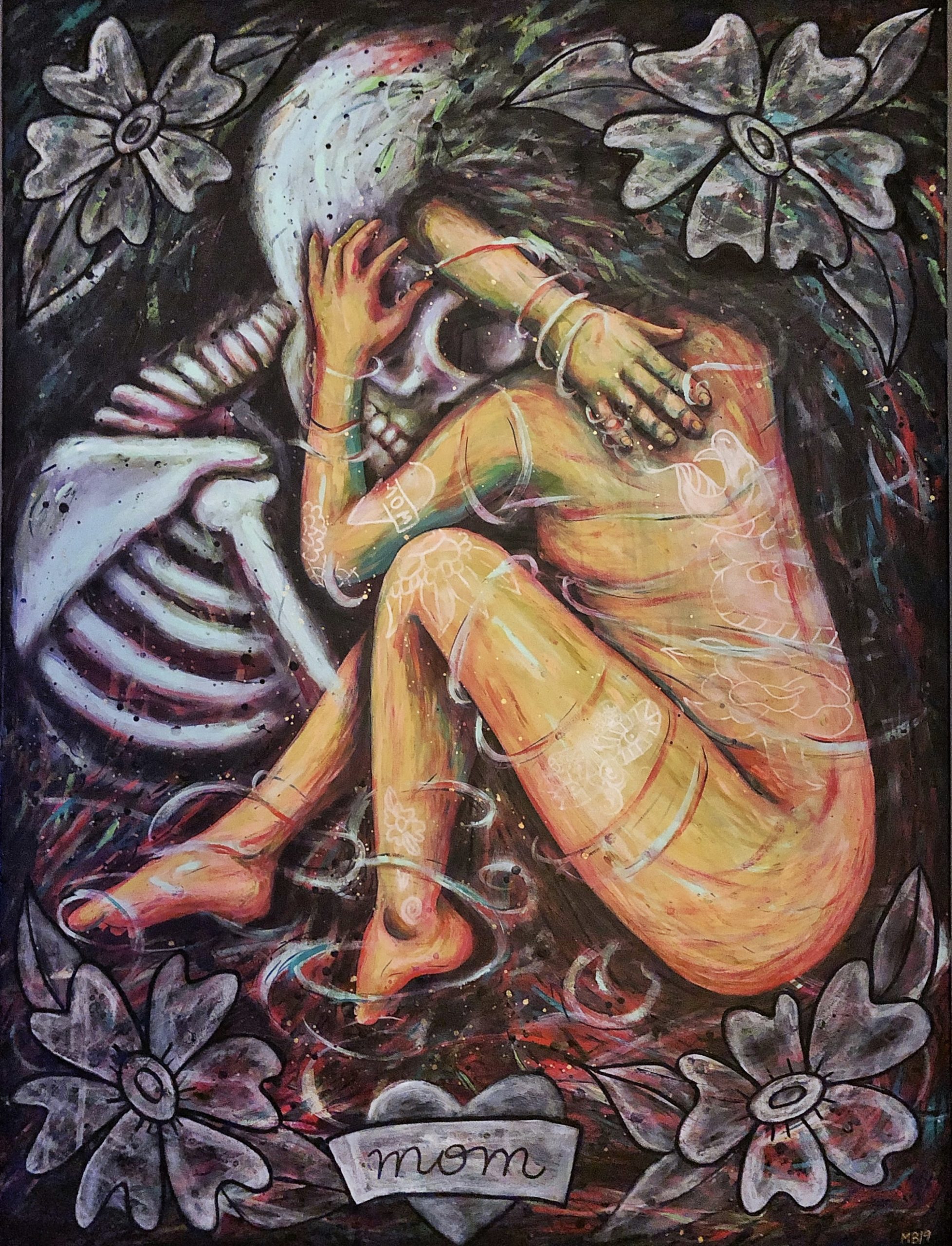 I am Meghan Jisho McDonald Caughey, MFA and I am a visual artist, writer, and musician. My drawings and paintings have been shown and published nationally, and my essays published in internationally respected books and journals. I have performed both symphonic and conceptual work on my cello.
In the first half of my life, I was hospitalized in psychiatric units over one hundred times, and had electric and insulin coma shock, plus was often in seclusion and four-point restraints. I am currently the senior director of peer-delivered services at a Cascadia, have designed innovative behavioral health training curricula and programs, and I am a clinical faculty member of the Psychiatry Department at Oregon Health and Science University. My visual art and writing sustain me, and my service dog, Ananda, is my muse.
I am pulled into the gorgeousness of natural, human, and animal forms. The brilliance of line and color will not let me rest. I must paint the emotion and forms that relentlessly hurl me into life. To live–art is essential. Imbibing the life force– is essential for making art. I survive because I am able to draw and paint the edge where I find myself.Sometimes the images tear me apart–but by painting them, I am transformed and made whole— the action and images restore my soul.
My memoir, "Mud Flower: Surviving Schizophrenia and Suicide through Art " will be released May 1, available through Amazon and others in paperback, hardback, ebook, and audiobook.