November 18, 2022
Help Us Build a Whole Community. Support Cascadia This Winter.

At Cascadia, we are working to build what we call a "whole community." A community where we all have roofs over our heads. A community where everyone has access to affordable, comprehensive health care. A community where everyone lives a self-directed, connected life. We are working toward this vision with our Whole Health Care model, which integrates mental health care, addiction services, affordable housing, supported employment, and wellness programming. Our providers meet people where they are, walking with them on their journey to well-being.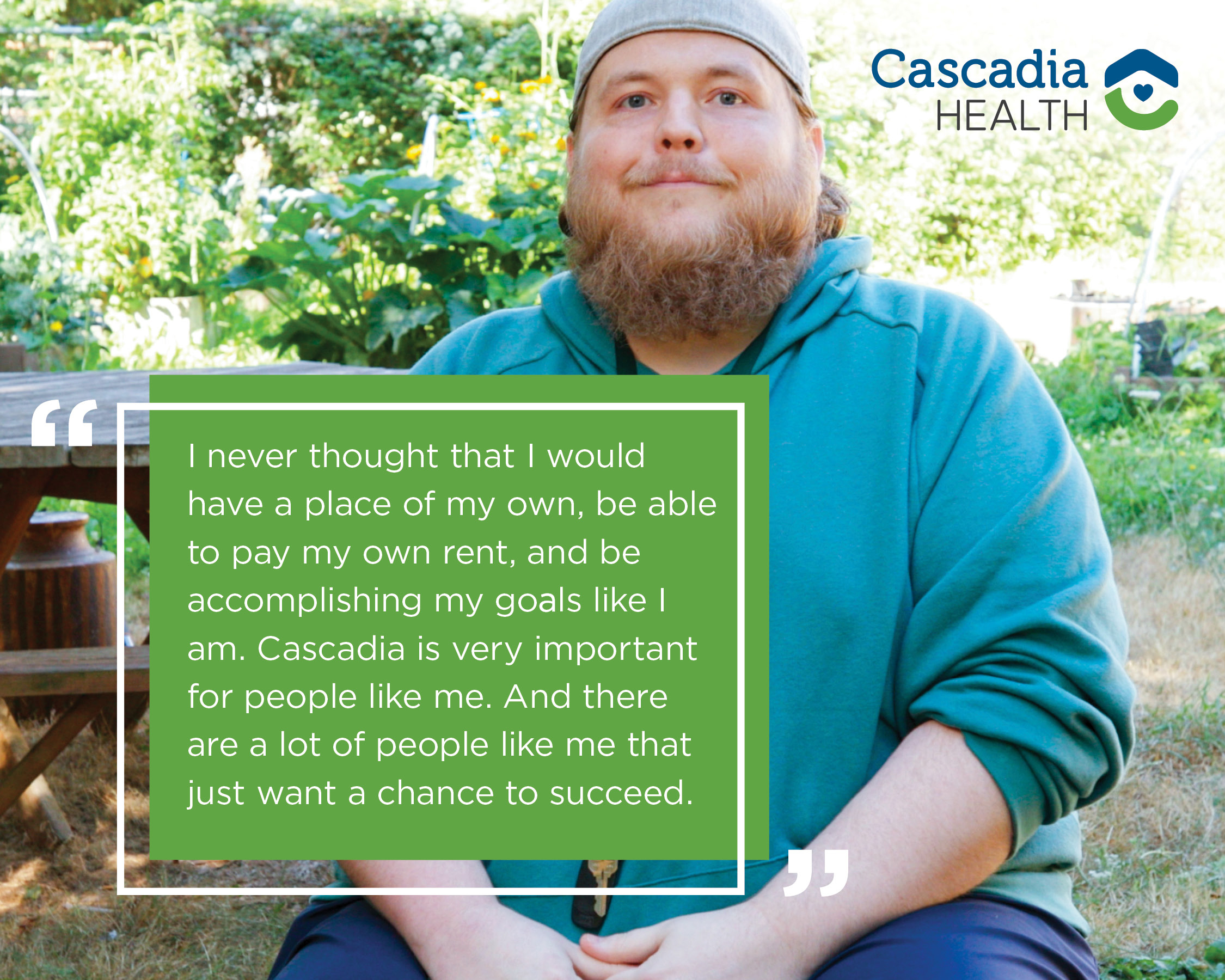 Consider making a gift to Cascadia Health this holiday season, and join us in our vision of transformative community health care. Your contribution creates opportunities for stability and personal growth for individuals and families who are struggling with severe and persistent mental health challenges, trauma, addiction, poverty, and homelessness.
It is because of your generosity that Cascadia is able to ensure everyone in our community – regardless of ability to pay – has access to the health care they deserve. With your support, we're creating a model of care that looks beyond short-term solutions while building hope, resilience, and relationships rooted in love.
Thank you for keeping Cascadia Health close to your heart this winter season.
The first 100 donors will receive a free coupon for a Ruby Jewel ice cream sandwich
The first 100 donations of $25 or more will receive a coupon for a free bagel sandwich or coffee drink at Henry Higgins Boiled Bagels
The first 30 donors of $250 or more will receive a free 10″x10″ art print from Cellar Sky Studio
The first $15,000 in donations will be matched by The Heatherington Foundation for Innovation and Education in Health Care
All 35 & under donors will receive exclusive Cascadia swag
We're so grateful for our whole community that has made our work possible. From the bottom of our hearts, thank you. To donate, go to cascadiahealth.org/giveguide.