November 23, 2020
Cascadia Awarded Grant to Expand Crisis Services in Gresham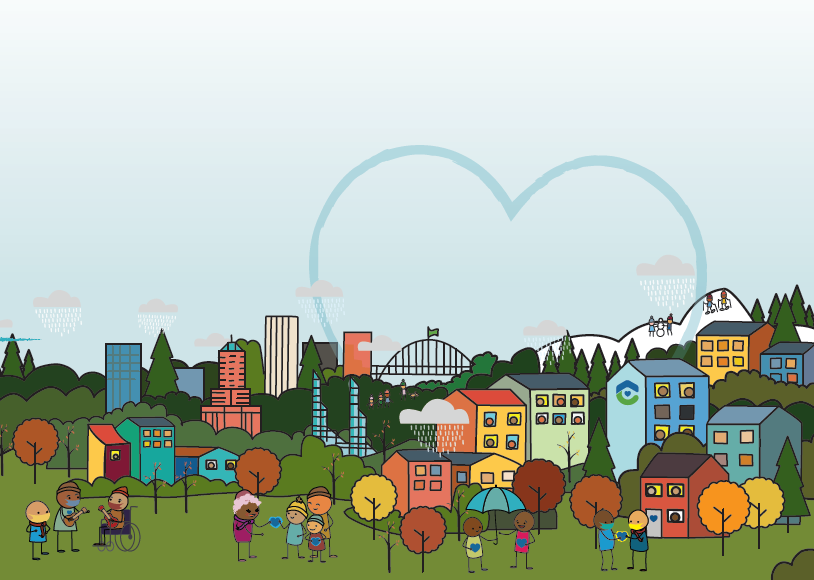 Cascadia was awarded a new grant to provide additional behavioral health services and supports to the Gresham community. The grant – awarded through The Justice and Mental Health Collaboration Program (JMHCP) – will allow for the expansion of Cascadia's Gresham Service Coordination Team, which is a part of Cascadia's Project Respond. The team works in collaboration with the Gresham Police Department and provides support and assistance to individuals in the community experiencing a behavioral health crisis.
Starting in 2021, Cascadia will be providing two full time Qualified Mental Health Professional (QMHP) clinicians to work within the Gresham Service Coordination Team. The two clinicians and officer partners will provide a co-responder model to immediate requests for assistance from those in the community experiencing behavioral health crises. They will also provide follow-up support to individuals in behavioral health crisis that have come into contact with Gresham Police.
Cascadia's Gresham Service Coordination Team supports cross-system collaboration to improve public safety responses and outcomes for individuals with mental illnesses or co-occurring mental illness and substance abuse who come into contact with law enforcement. This grant will further support public safety efforts and enhanced responses to individuals who are facing mental health challenges.
Programs supported by the JMHCP aim to improve interactions between community members and law enforcement and health outcomes for individuals with mental health challenges. Goals include:
Encouraging early intervention for these multisystem-involved individuals
Maximizing diversion opportunities for multisystem-involved individuals with mental illnesses or co-occurring mental and substance abuse disorders
Promoting training for justice and treatment professionals
Facilitating communication, collaboration, and the delivery of support services among justice professionals, treatment and related service providers, and governmental partners.
With this opportunity, Cascadia's Gresham Service Coordination Team will expand current efforts to provide additional/increased crisis services for Gresham residents who are struggling with behavioral health challenges and need access to support and resources. To learn more about Cascadia's Crisis Intervention services, visit our website.