Our Plans for East Portland
Cascadia is developing a new affordable housing project at 3800 SE 164th Avenue,  the Centennial Place Apartments. The development will have 71 units (15 studios, 32 one-bedroom, and 24 two-bedroom) of affordable apartments.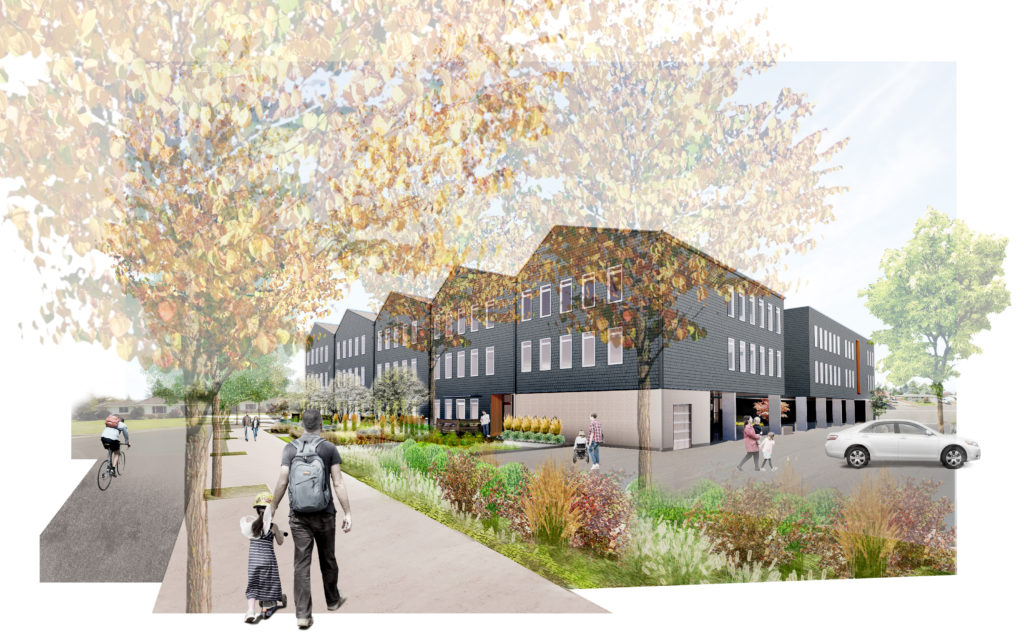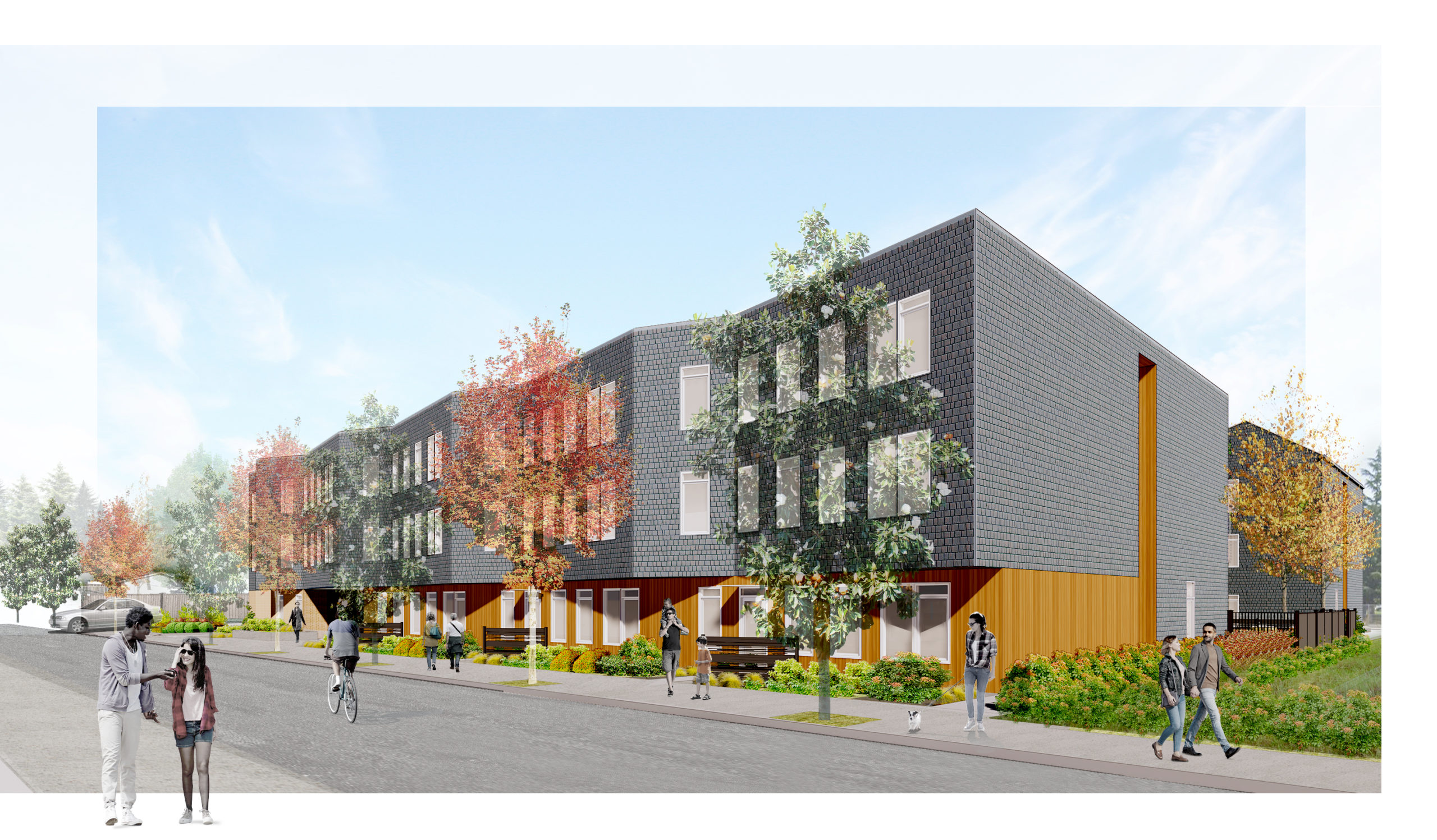 The housing waitlist for our Centennial Place Apartments reopens November 4
Learn more about the application process and income information on the Centennial Place waitlist page.
Information
Eighteen units will have rental preference for people with mental illness and will be affordable to individuals earning 0-30% of Area Median Income (AMI). Fifty-three units will be affordable to households earning up to 60% of AMI, with a preference for households with a student enrolled in the Centennial School District. Households who are homeless or at risk of becoming homeless will receive the highest preference. All residents will be served by a part-time resident services coordinator and have access to Cascadia services.
Located in East Portland in the Centennial neighborhood, this is a historically underserved area for new development and services, and a lack of affordable housing in the zip code. Construction began on June 10, 2021, and is scheduled to be completed within 14 months.
Read more about our application process, and details of the apartments, here.
Read our June 2021 press release here.
Read the Gresham Outlook article here.
Read our October 2019 press release here.
Unit Tours
View 360-degree photos of several units below. Drag the photos with your cursor to look around the rooms.