October 19, 2021
Support Cascadia's 2021 Hygiene Drive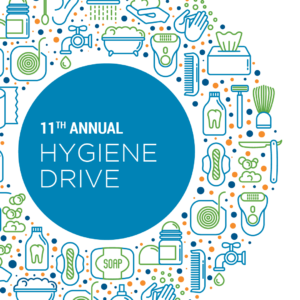 Cascadia's Housing Outreach Team is holding its 11th annual Hygiene Drive through October 31! All items donated during the drive go to our Housing Outreach Team's hygiene supply closet. These items are used to support our clients reached during outreach and in our permanent supportive housing programs.
Due to COVID-19, this year's Annual Hygiene Supply Drive is set up for online support from community members and Cascadia staff. Donating is as simple as visiting our Amazon Wish List and ordering items that will be shipped directly to the Housing Outreach Team.
Most of the items on the Amazon Wish List qualify for Amazon Prime shipping. Don't have Amazon Prime? Order through a friend or family member for free shipping or choose the cheapest shipping option.​​​​​​​
Please be sure to select the "Cascadia Garlington" shipping address in your Amazon shipping address options.
Thank you for supporting our clients in need!