October 12, 2020
Protecting Indigenous Communities from COVID-19
Content Adapted from United Nations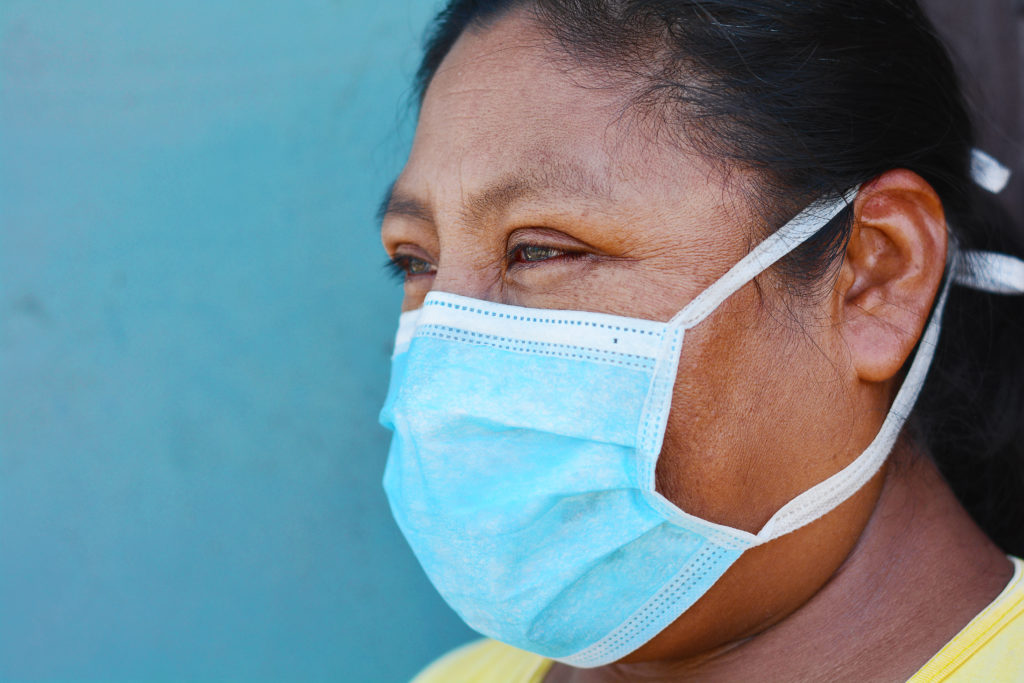 The coronavirus (COVID-19) pandemic  poses  a grave  health threat to Indigenous peoples around the world. Indigenous communities already experience poor access to healthcare, significantly higher rates of communicable and non-communicable diseases, lack of access to essential services, sanitation,  and  other key  preventive measures, such as  clean water, soap, disinfectant, etc. Likewise,  most  nearby  local medical facilities, if and when there are any, are often under-equipped and under-staffed. Even when  Indigenous peoples are able to access healthcare services, they can face stigma and  discrimination. A key factor is to ensure these services and facilities are provided in indigenous languages, and as appropriate to the specific situation of Indigenous peoples.
Indigenous peoples' traditional lifestyles are a source of their resiliency, and can also pose a threat at this time in preventing the spread of the virus.  For example, most indigenous communities regularly  organize large traditional gatherings to mark special events e.g. harvests, coming of age ceremonies, etc.  Some indigenous communities also live in multi-generational housing,  which  puts Indigenous peoples and their families, especially the Elders,  at risk.
As the number of COVID-19 infections rises worldwide, as well as the high mortality rates among  certain vulnerable groups  with underlying health conditions, data on the rate of infection in Indigenous  peoples are either not yet available (even where reporting and testing are available), or not recorded by ethnicity. Relevant information about infectious diseases and preventive measures is also not available in indigenous languages.
Indigenous peoples experience a high degree of socio-economic marginalization and are at disproportionate risk in public health emergencies, becoming even more vulnerable during this global pandemic, owing to factors such as their lack of access to effective monitoring and early-warning systems, and adequate health and social services.
As lockdowns continue in numerous countries, with no timeline in sight, Indigenous peoples who already face food insecurity, as a result of the loss of their traditional lands and territories, confront even graver challenges in access to food. With the loss of their traditional livelihoods, which are  often  land-based, many Indigenous peoples who work in  traditional occupations and subsistence economies or in the  informal sector will be adversely affected by the pandemic.  The situation of indigenous women, who are often the main providers of food and nutrition to their families, is even graver.
Yet, Indigenous peoples are seeking their own solutions to this pandemic. They are taking action, and using traditional knowledge and practices such as voluntary isolation, and sealing off their territories, as well as preventive measures – in their own languages.
As we continue to battle the pandemic, it's crucial that we protect Indigenous communities from the spread of COVID-19. This includes providing ample testing opportunities, offering culturally specific resources, and continuing to acknowledge and work to address the health disparities that exist for this community.
There are culturally specific resources for Indigenous communities offered within Multnomah County:
Native Land Acknowledgment: The Portland Metro area rests on traditional village sites of the Multnomah, Wasco, Cowlitz, Kathlamet, Clackamas, Bands of Chinook, Tualatin, Kalapuya, Molalla, and many other tribes who made their homes along the Columbia River creating communities and summer encampments to harvest and use the plentiful natural resources of the area (Portland Indian Leaders Roundtable, 2018).