November 12, 2019
Jeffrey Eisen, Cascadia's Chief Medical Officer, Selected for Oregon's Behavioral Health Advisory Council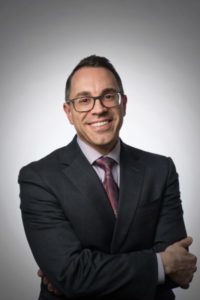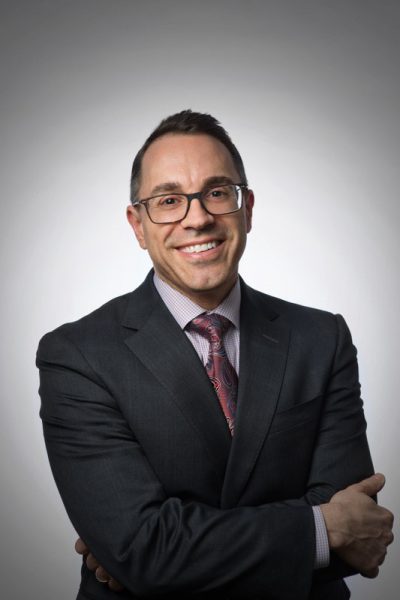 This month, Governor Kate Brown convened a Behavioral Health Advisory Council to address the mental health crisis our state is facing, selecting Cascadia's Chief Medical Officer, Dr. Jeffrey Eisen, as one of 27 council members. This council will make recommendations to the Governor and the Legislature with a focus on care for children, adolescents and adults with serious mental illnesses, including those with co-occurring substance use disorders. Additionally, the group will work to ensure every Oregonian receives timely access to a full continuum of behavioral health care, improving outcomes for both adults and youth with serious mental health illness.
The selection of Dr. Eisen as a council member is an opportunity for Cascadia to bring a unique viewpoint to the conversation happening around behavioral health in Oregon. This forum will allow Cascadia to weigh in on the areas of importance for the individuals we serve, specifically those with mental health and substance use concerns, chronic physical health conditions, as well as individuals that are struggling with houselessness and employment. Additionally, Cascadia brings valuable perspective on the effects of an integrated care model for individuals with serious and persistent mental health concerns. This model has been proven to improve overall quality of care and reduce healthcare costs, which are crucial factors in shaping the way care is delivered on a state-wide level.
For Dr. Eisen, a main hope for this council is that we as a community will have greater priority for mental health and substance use disorders, so we can best consider how to develop programs and services for those people in need in our communities. "The work we do with some of the most vulnerable, marginalized individuals can get lost amidst other big priorities and initiatives happening within the state," said Dr. Eisen. "As the voice of Cascadia on this council, I can help to communicate how important it is to prioritize the individuals we serve."
Dr. Eisen also plans to emphasize the great need for workforce development. The council will address how the behavioral health community can attract and maintain workers and also create a system where behavioral health is paid in the same way that other health-related specialties are, so the industry is able to develop its workforce and improve investments and salaries. There are a few additional issues the group will be tackling. Collaboration and care coordination will be among those issues, as the various areas of behavioral health service are increasingly interdependent on one another in order for professionals to deliver the most effective care. "A lot of the solution lies in how we can connect people across our system of care. The idea of care coordination and collaboration is huge, and I am hopeful that this will be emphasized in these groups," said Dr. Eisen.
The group will meet once a month on an ongoing basis. Outside of the formal meetings, each council member will have regular 'homework assignments' where they'll be required to evaluate systemic issues, problem solve and report insights back to the group. Since the council is large and diverse, many members with relevant specialties may partake in breakout sessions to collaborate and address specific behavioral health issues.
The team that's been assembled represents a broad group of individuals that are invested in the wellbeing of people with behavioral health concerns and in the individuals who do the important work with clients each day. There are a wide variety of council members including judges, legislators, health professionals, community care workers, and more. This diversity creates an environment where people from different areas of the system can educate each other and work together more effectively.
"It's great that the governor has stepped forward and recognized that this is a big issue we need to address. I feel really positive about that," said Dr. Eisen. "There's certainly a lot of work to be done, but it's an important step in prioritizing behavioral health. I am so honored to have been selected – it's very meaningful for Cascadia, and I could not be happier to be a part of this initiative."