May 23, 2022
Celebrating Nurses Month 2022: Thank You to Our Nurses!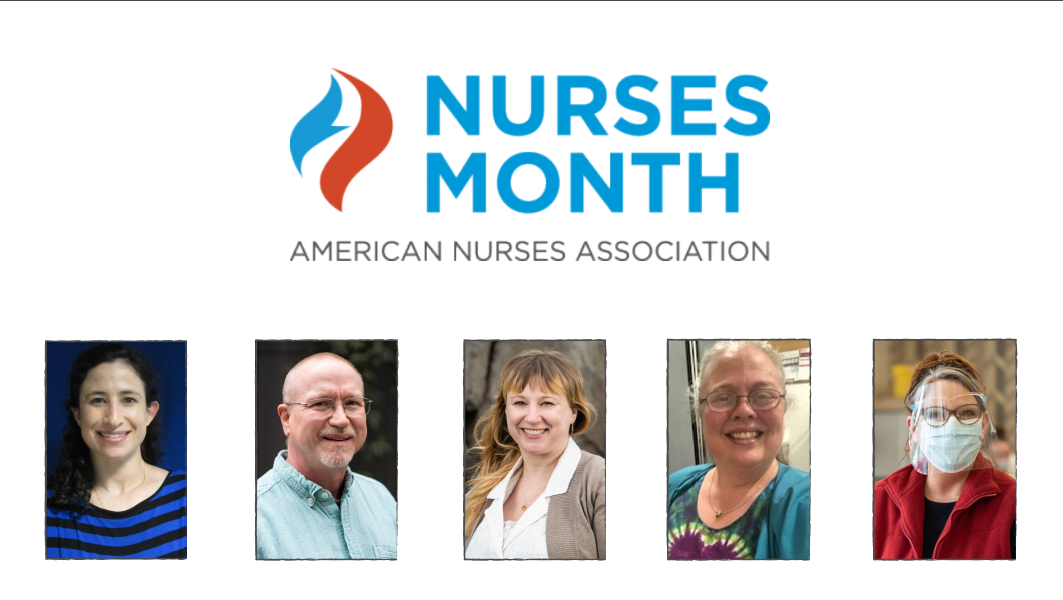 In honor of Nurses Month, celebrated each May, we'd like to thank all of the nurses at Cascadia. Nurses are integral to our whole health care system. They are trained to focus on the whole person, and they connect our behavioral health and medical services.
As with many careers and fields, the spectrum of nursing is vast and there are many routes you can choose. "We have the utmost respect for our Cascadia nurses who choose this challenging yet rewarding work," said Janis Cleveland, Director of Nursing.
We're highlighting some of Cascadia's amazing nurses and sharing what they find meaningful about their work. Thank you to all of our nurses for helping us provide whole health care to our community!
What makes our nurses passionate about their work?
Why do I love my job? It's nice to come to work every day and have a nice mix of responsibilities. It's nice to feel like I make a difference in people's lives. Mental health nursing is so rewarding. The nurses in this field are so supportive, and if I ever have a question, I have so many experienced nurses that are able to help!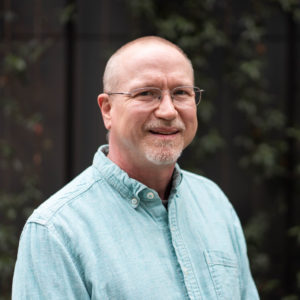 A lot of my passion for this work comes from the intersection of seeing unmet needs in the world around me and recognizing that I have a unique set of skills, knowledge, and experiences that allow me to help meet some of those needs. I am fortunate to be in a position where I can provide direct clinical care and see the impact on the clients I care for, and I also get to help with system-wide changes that have a positive impact on larger populations of people. I also enjoy teaching my clients and other staff about the nursing/medical side of our work and help them understand some of the medications and issues our clients deal with.
My other big inspiration in nursing will always be the memory of my wife, Karen, who passed away last year. She was also a nurse and had a passion for nursing the led her to a career that combined clinical practice, research, and teaching. Nurses Day was always a big deal in our household — we would exchange cards and flowers and talk about how nursing had impacted our lives and allowed us to impact the world around us. Her work is still cited by researchers and continues to influence the development of nursing best practices, which helps me to see that our presence in this world extends far beyond our time here physically — the ripples through time of our interactions and relationships continue to impact the world long after we're gone. Remembering that, and remembering her, inspires me to try to make the world around me a better place for everyone.
Mollie
PMHNP, Psychiatric Nurse Practitioner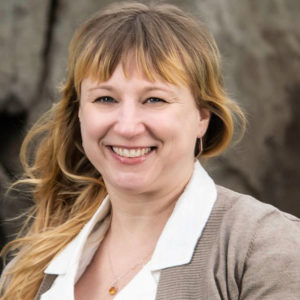 I'm passionate about equality, education, and mental health. Accessing and navigating the mental healthcare system can add more stress to an already struggling individual.  After working within our overarching strained health care system for the past 16 years (the past 11 within mental health), I am proud to work in an environment where anyone can access mental health services, no matter what their socioeconomic constraints may be. Working at the Urgent Walk-in Clinic allows me to blend my personal interests and passions with my career. I'm spending my time helping people with something that's invaluable and that motivates me to provide the most practical psychoeducation, individualized emotional support, and psychotropic medication management when needed.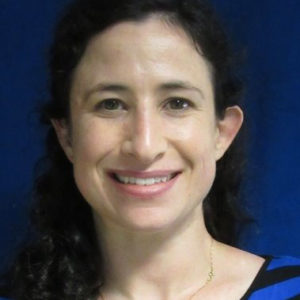 I am passionate about the ongoing efforts toward recovery that we guide our clients toward. Shepherding clients toward healthier living and helping them live their best life, depending on what that looks like for them, is such rewarding work. Helping them construct and define their goals, and then obtain and maintain them, is hard work for everyone involved, and seeing the work pay off is such a celebration.
Join our team!
Interested in a meaningful career that supports our community? Cascadia is hiring for many positions, including nursing roles. Go to cascadiabhc.org/careers to learn more!