October 13, 2020
Meet Members of Cascadia's Primary Care Team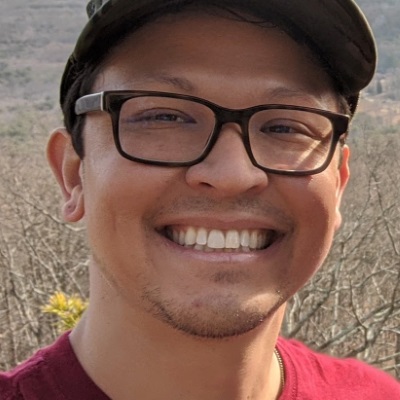 Chris, Care Coordinator
Chris knows the impacts of integrated care personally.
"I live with several chronic illnesses, and my personal primary care team is vital to my own sense of health and stability," he said. "I also know from experience that care doesn't work until mental and physical health are at least partially integrated."
After working as a mental health and substance use counselor for over a decade, and supervising residential programs and an intensive case management program that provided outreach to people of color living with multiple chronic conditions, Chris was interested in learning more about how healthcare providers work, communicate, and care for the people that walk through their door.
"For people living with multiple chronic health conditions, it can be so overwhelming to figure out what to address first," he said.
With the integration of behavioral health and primary care, care coordination plays a critical role in the overall success of our clients, bringing all of a client's various providers to the same table for case conferences, whether in-person or via Webex.
"It's great being able to focus on the whole picture of our client," said Chis.
"Recently, after several weeks of back and forth with suppliers and insurance, and providing sufficient documentation between teams, we were able to get a client a much-needed supply of nutritional shakes," he said. "When he returned to the clinic the next time having gained needed weight back, I was proud to know that I was a small part of his success."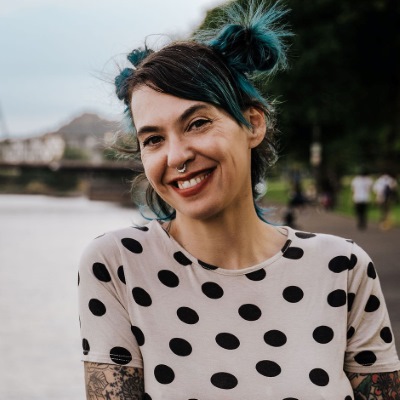 Nickie, Registered Nurse
Nickie has made it a goal of hers to make connections with all the residents, and she's hit the ground running.
"Last week, a client was having some intense symptoms, and we made a plan to check in every two hours," she said. "After talking with me, they showed me their impressive stuffed animal collection and then decided to go around knocking on friends' doors to let them know that I'm someone they can trust and should meet with."
"It will take time to meet everyone," she said. "But I feel that I am building a solid foundation of trust,"
Nickie's passion for client-centered, integrated care, developed when she began work in the healthcare field volunteering for a syringe exchange in San Francisco 20 years ago. Since then she has worked as an outreach counselor, midwife student, and HIV/HCV test counselor, and founded Cornerstone Doula Trainings. This June she completed OHSU's three year Bachelor of Science in Nursing (BSN) program and began her search to work within a primary care setting while using the harm reduction framework, which she found at Cascadia.
"The intersections, between primary care, behavioral health, housing, and case management, are where we can facilitate true positive change for our clients," Nickie said. "Each one of us is a link in a chain, and the more integrated we are, the stronger that chain and support network becomes."
"Together we can help support the whole person."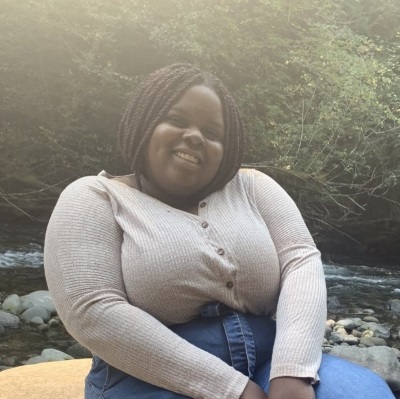 Kharia, Certified Medical Assistant
Kharia finds passion in patient care and empathy.
"It is most important to me that our patients are receiving the highest level of care," said Kharia. "Empathy is the key to that. It is our job to listen to our patients' concerns and do whatever we can to alleviate them."
As a medical assistant, phlebotomist, and EKG technician for the past seven years, Kharia has worked in residential housing, hospitals, and clinics including OBGYN, urgent care, primary care, pediatrics, occupational health. After working at Central City Concern with individuals who are experiencing homelessness, she wanted to find another rewarding position, this time within patient-centered integrated health.
"Working as a medical assistant here at Cascadia allows me to utilize all of my certificates and experience in one place," she said.
Recently while working with a patient with previous trauma during blood draws, Kharia was reminded how much she loved her work.
"The patient appeared to be anxious and tearing up. Having grown up as quite the class clown, I like to try humor as a distraction. After small talk and many jokes told, the patient was laughing so hard that she didn't even notice that I was already done drawing her blood. She was shocked and expressed so much gratitude," she said. "Little did she know, I have previous trauma around blood draws as well, so it was very easy for me to relate to her."
Tu, Care Coordinator
Tu is passionate about issues relating to gender and sexuality. After graduating from Portland State with a B.S. in Psychology, Tu staked their interest in helping marginalized populations and began by volunteering with the Call to Safety Crisis Line, formerly the Portland Women's Crisis Line. Tu then transferred that interest and experience to working in care coordination at Cascadia.
"In care coordination, we work with and in between clients, their home supports, their behavioral health clinicians, prescribers and medical providers," they said. "We ensure that clients are able to access their care by following up on their referrals, providing support and solutions for them if they are facing barriers, and coordinating with their team."
Care coordinators also support those who aren't receiving primary care from Cascadia. "We give clinicians updates on when their clients go to the emergency department, provide consult on clients' physical health needs, connect clients with their medical providers, and refer clients for psychiatric care, such as psychological testing or Electroconvulsive Therapy/Transcranial Magnetic Stimulation treatments, outside of Cascadia," they said.
Tu appreciates being able to work with clients long term and see their health evolve. A specific client they've worked with since the start of Cascadia's primary care program, has faced significant events that impacted his mental health.
"I was able to help refer him out to specialist providers and get him incentives for meeting his health maintenance. It has been heartening to see him confront his hardships through simple practices of self-care." they said. "I feel really honored to see clients in such a holistic way."
Alison, Registered Nurse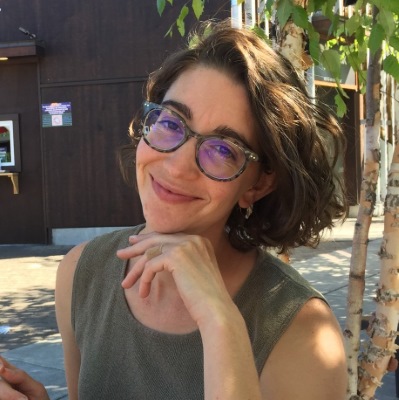 Alison became inspired by nurses and nurse practitioners when working as an AmeriCorps member at a community health center in Seattle.
"Many individuals who work in community health approach patients with the acknowledgment of the complex factors that make a person healthy," she said. "Primary care delivered within a community health setting reduces barriers to care."
This past year, Alison saw the impact of this firsthand while working with another RN, Sean Smith, who was focused on Hepatitis C treatments for patients.
"When left untreated, Hepatitis C, can cause liver failure or liver cancer. However treatment normally costs more than $10,000 and Medicaid gives patients only one chance to complete the treatment. Through Sean's diligent care coordination, patient education, and follow-up, ten of our patients were cured," she said. "I am in awe of this huge accomplishment and hope to continue to support patients pursuing treatments such as this."
Passionate about integrated care, Alison has worked in both the primary care and mental health since starting at Cascadia as an on-call RN and values collaboration. "Some of my favorite moments have been when I can collaborate with colleagues from other departments, as it offers diverse perspective and a richer work environment," she said.
To further enhance her nursing skills, Alison is pursuing her Psychiatric Mental Health Nurse Practitioner degree at OHSU. "Nurses have a unique role," she said. "Our generalized training allows us to fill gaps that patients may have in their care and ensure needs are met."