October 18, 2019
Portland Business Journal: What the Oregon Lottery's sports betting app could mean for problem gamblers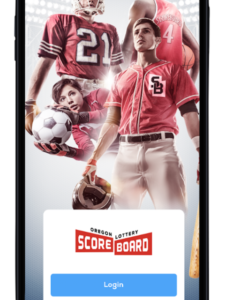 Story by Philip Yassenoff, Program Manager and Licensed Professional Gambling Treatment Specialist at Cascadia,
The Oregon Lottery's highly anticipated online sports betting product, Scoreboard, is expected to launch this week. This is the first time the organization has offered an Oregon Lottery game online, which will significantly increase the ease of use and accessibility of sports gambling. Although this app will be fun and exciting for many, it may be triggering for people who struggle with gambling addiction.
The format of the new product presents inherent possible risks for problem gamblers. This product appears to be designed to reach a new market of individuals who prefer the ease of mobile technology to stand-alone gambling machines that have previously dominated the landscape. Additionally, it's intended to allow real time betting to take place. For a person with a gambling problem, this type of impulsive betting process is particularly dangerous because it is fast and largely unchecked while it's happening.
Previously, with most state-run gambling products a person had to go somewhere to use it – particularly with technology-based products, such as video poker. With this app, the gambling product is available anytime, anywhere which can increase risk. Currently, someone struggling with a gambling issue can avoid going to certain locations, however, it's much more difficult for a person to avoid access to gambling on their own device.
The impact of this new format cannot be fully known until the product is on the market, however, we do know that increased access to a potentially addictive activity can increase the risk that some players will develop problematic gambling habits. The full impact will emerge over time and like any new technology, we don't know who will be damaged by it or for whom it's fairly benign. Based on a number of previous gambling prevalence studies, it's reasonable to assume that 2-5% of users will develop some kind of a gambling problem related to this new product.
As the launch of this app approaches, it's important for the public to understand the risks of gambling. Problem gambling occurs in two to three percent of the population and can negatively impact financial security, mood, relationships, reliability, employment, housing, self-esteem and overall quality of life.  Since this app has the potential to generate a new population or demographic of individuals addicted to it, this may increase the need for additional gambling counselors. If that happens, we hope that the state will recognize that these services need to grow as the problem grows.
For those struggling, Cascadia Behavioral Healthcare offers treatment for gambling addition, which uses addictions and mental health approaches to help people regain control of their lives. Our counselors are highly trained professionals who have dedicated themselves to helping individuals, couples and families address the devastation of gambling problems. The professionals at our organization are very prepared to help people who will be impacted by this new app, and any eligible adults dealing with a gambling problem that are in need of help are welcome to utilize Cascadia's services.
The Oregon Lottery's Scoreboard app is expected to go live any day now. But before jumping in to place dollars on your favorite team, take a moment to think about the implications of this type of gambling and who in your life may be affected by it. Together, with increased awareness of the risks of this product, we can help mitigate the devastating effects of gambling addiction.
To learn about Cascadia's gambling addiction services, call (503) 674-7777 and visit our website.