February 5, 2020
Prescription for Oregon's Health: Preserve our Clinics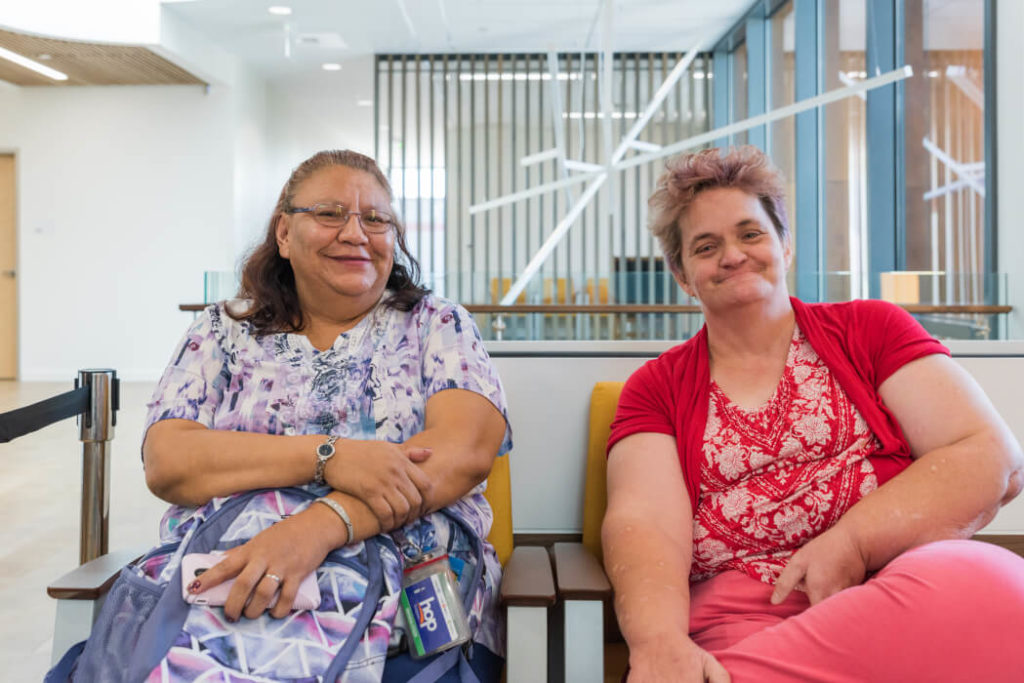 Mental illness and addictions take an enormous toll on Oregon families, communities and our state. Oregon's homeless epidemic and housing shortage only compound the problem. Fortunately, the Oregon Legislative Assembly has an opportunity to address these challenges in a meaningful way.
But it must act quickly.
Oregon is eligible to receive $62 million in federal funds to support the delivery of comprehensive mental health and addiction treatment services to the most vulnerable individuals in our state. Federal funding is available only if our legislators agree to match it with $15 million in state funds. Put another way, the state's investment will be quadrupled by the federal government – if the legislature moves quickly.
Oregon was recognized for its leadership in health care delivery as one of just eight states selected in 2016 for the Certified Community Behavioral Health demonstration – a new initiative that improves access to mental health, addiction and primary care by supporting innovative clinics in expanding services and reaching people with unmet needs. CCBHCs also coordinate services in a way that has not been seen before in community-based behavioral healthcare. To qualify, our clinics had to establish 24/7/365 crisis services, ensure same-day access to care, increase addiction treatment services and focus on reducing hospitalizations. In addition to federal requirements, Oregon CCBHCs must provide 20 hours of on-site primary care directly or through partnership with a federally qualified health center.
CCBHCs in Oregon have dramatically increased access to mental health and addiction treatment, developed programs for veterans, expanded capacity to address the opioid crisis and established innovative partnerships with law enforcement and hospitals. CCBHCs have embedded primary care in behavioral health centers, developed population health management to improve health outcomes through innovative programs and practices to support individuals at risk for developing chronic conditions, developed panel management around certain conditions, like chronic pain and diabetes, and curtailed high utilization of emergency department/inpatient admissions.
Congress has recognized the success of CCBHCs and the ongoing need to keep their expanded array of services by repeatedly extending the program beyond its original two-year term. Oregon's federal delegation – Sen. Ron Wyden, Sen. Jeff Merkley and U.S. Reps. Suzanne Bonamici, Greg Walden, Earl Blumenauer, Peter DeFazio and Kurt Schrader – has displayed important leadership on this issue, working tirelessly to maintain and expand federal funding for CCBHCs.
However, our clinics will be unable to keep operating at current levels if state funding runs out. Senator Arnie Roblan's bill would provide a $15 million investment so clinics can continue delivering the services provided today. If Oregon lawmakers fail to pass the bill, our state will lose $62 million in federal funding and miss an opportunity to provide lifesaving services. Without full funding, some clinics will be forced to discontinue programs. Others may be faced with dramatic cuts to staff and services. Eliminating vital resources for people living with behavioral health conditions is a shortsighted response that will harm our most vulnerable residents.
In the first two years of operation, Oregon's CCBHCs have served nearly 62,000 people, regardless of their ability to pay. Many of these individuals were engaging in treatment for the first time as a result of our intensive outreach services designed to bring people with unmet needs into care.
Oregon has been particularly hard hit in the nationwide opioid epidemic. Our state has the fourth-highest addiction rate in the nation. Fortunately, CCBHCs are combatting this epidemic by providing medication-assisted treatment (MAT), an evidence-based program that is considered the gold standard for treating people with addictions, along with critical supports. Nationwide, only 36% of clinics provide MAT.
CCBHCs also alleviate pressure on Oregon's overwhelmed state hospital. Through efforts to divert people who are unable to aid and assist in their own defense from the Oregon State Hospital (OSH) by providing restoration services and care coordination in the community, the Deschutes County CCBHC has saved $1.07 million and the Klamath Basin Behavioral Health CCBHC has saved $1.7 million in OSH costs since 2016.
That's real progress. But it's only the beginning, and the work must continue.
We urge the state legislature to ensure CCBHCs continue to operate in Oregon with the maximum financial support available from both the federal government and the state. Failure to do so will eliminate vital programs thousands of Oregonians rely on – programs that truly save lives.
The prescription for Oregon is clear: to meet demand for behavioral health services, the Legislature must pass SB 1552.
Prepared by Cherryl Ramirez, executive director of the Association of Oregon Community Mental Health Programs. Heather Jefferis, executive director of the Oregon Council for Behavioral Health. Together, the organizations represent 12 behavioral health care providers in Oregon: Cascadia Behavioral Healthcare; Lifeworks; PeaceHealth; Columbia Community Mental Health; Yamhill County Health & Human Services; Deschutes County Health Services; Klamath Basin Behavioral Health; Options for Southern Oregon; Symmetry Care; Community Counseling Services; Mid-Columbia Center for Wellness; and Wallowa Valley Center for Wellness.