June 18, 2020
How to Stay Safe Entering Phase One of Reopening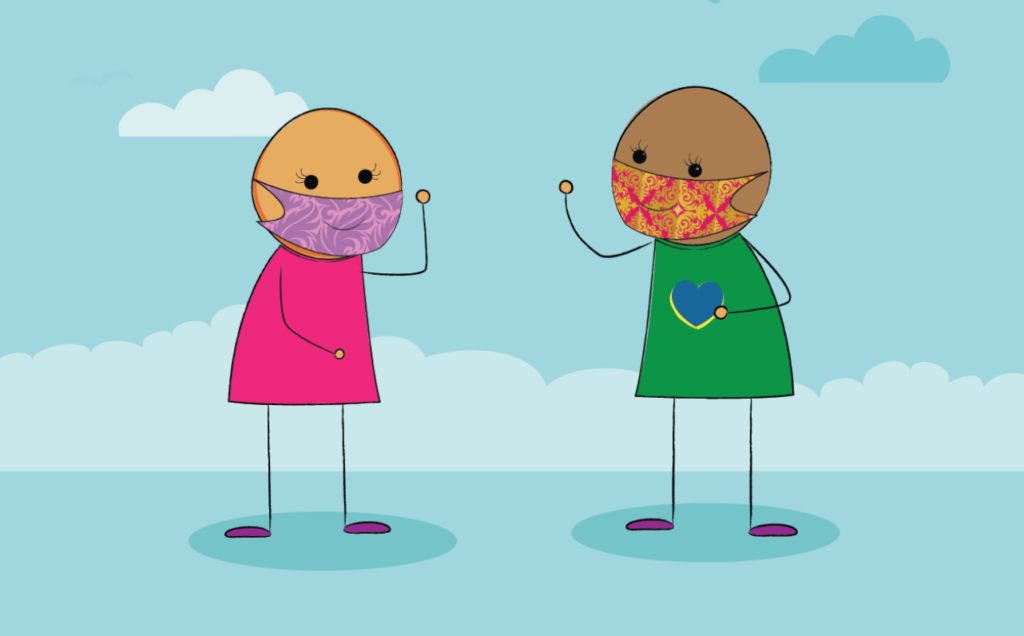 Multnomah County is approved to enter Phase 1 of reopening tomorrow, Friday, June 19, which will allow seated service in restaurants and bars, personal services by appointment, the use of gyms and fitness centers, and gatherings up to 25 people – all with physical distancing requirements.
While this is exciting news for some residents and business owners, this is not a return to business as usual. COVID-19 is still a significant and imminent threat to the health and safety of our community, and we need to continue to take measures to slow the spread of the virus even as we transition out of the Stay at Home order.
As we enter Phase 1 of reopening, let's be smart about our actions and courteous of our fellow community members by:
Wearing a face covering: Growing scientific evidence shows that proper-fitting face coverings help protect yourself and those around you by containing your respiratory droplets that may be infected with COVID-19. Starting on June 24, the tri-county region of Clackamas, Washington and Multnomah counties, as well as Marion, Polk, Lincoln and Hood River counties, will require patrons to use a face-covering whenever they are indoors in a space shared by other members of the public.
Continuing limiting close contact with people outside your household: It is understandable that after so much time apart, people will want to get together with friends and family. However, the more people we are in close contact with, the more likely the virus will spread. Consider choosing a select few people to spend time with and ensure everyone in your social circle is being as safe and cautious as possible.
Keeping six feet from others when you are out in public: By keeping our distance from others, especially in crowded, indoor spaces like grocery stores, we reduce our chances of catching the virus and spreading it to our loved ones and within our community.
Minimizing non-essential travel whenever possible: As we enter summertime, you may be eager to take a trip, but moving slowly and staying close to home will slow the spread of the virus. If you do plan to travel outside your county, make sure to practice extreme caution to protect yourself and the residents of that community.
Continuing to practice basic methods of prevention: This includes washing your hands, avoiding touching your eyes, nose, and mouth, and disinfecting frequently touched surfaces.
It's also important to remember that case numbers will rise as a consequence of reopening. If you think you may have COVID-19, watch out for symptoms, which may appear 2-14 days after exposure to the virus. Symptoms include:
Cough
Shortness of breath or difficulty breathing
Fever
Chills
Repeated shaking with chills
Muscle pain
Headache
Sore throat
New loss of taste or smell
For more information on Multnomah County's Phase 1 reopening, visit: https://multco.us/novel-coronavirus-covid-19. For information on reopening throughout Oregon, visit: https://govstatus.egov.com/or-covid-19/.